On 22 March 2018, after a last commercial flight (BY65) from Phu Quoc island in Vietnam to London Gatwick, the TUI fly UK Boeing 787-8 registered G-TUIG (serial number 36426) flew to Brussels as ferry flight BY969. It was its last flight on behalf of TUI fly UK (ex-Thomson Airways).
The next day, 23 March, the aircraft was added to the Belgian Register by TUI Airlines Belgium under the OO-LOE registration.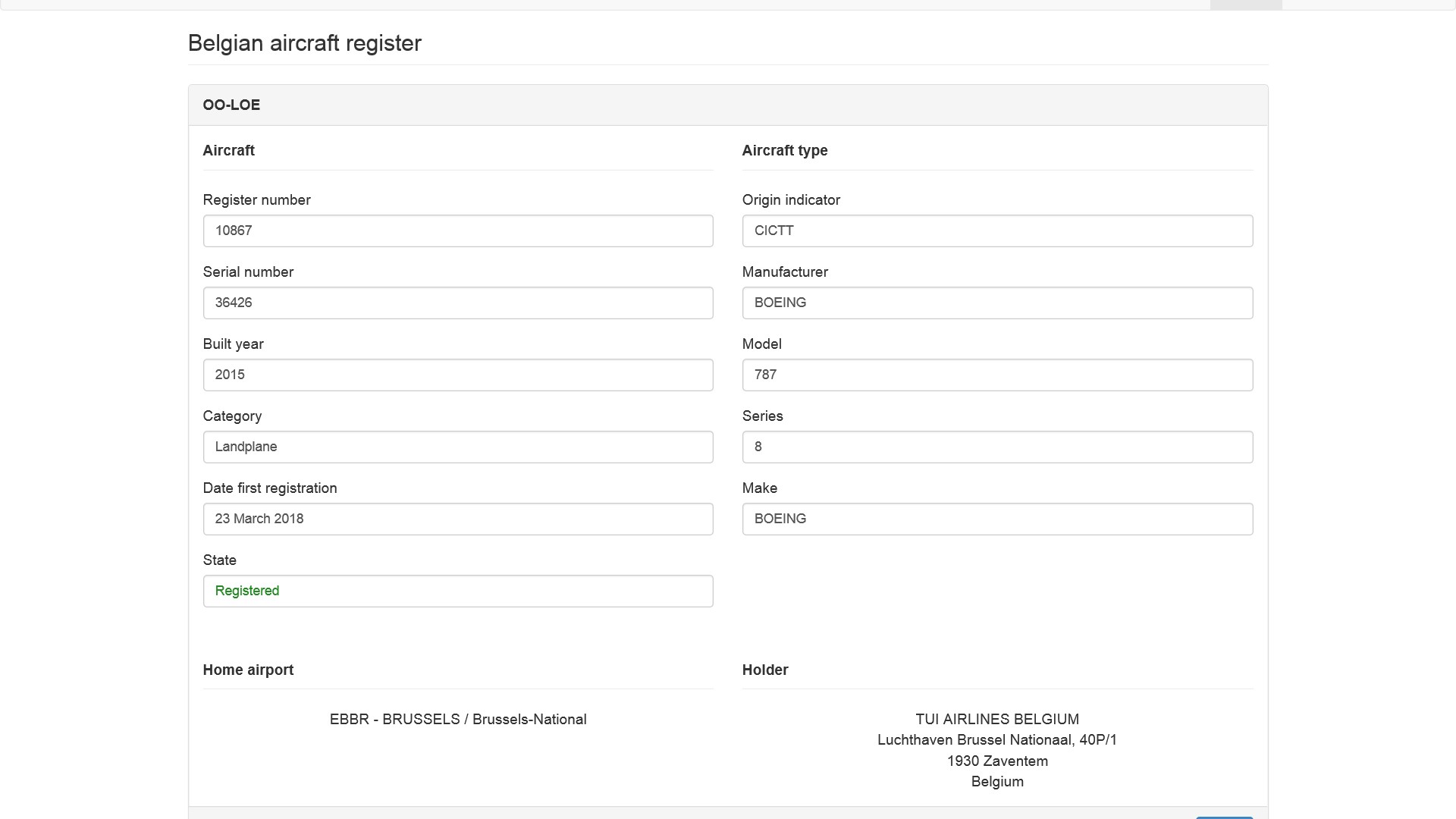 Here is a picture of this aircraft named "Edie" taken on 24 March in front of the TUI Hangar 40 at Brussels Airport:
The aircraft still carries its British registration and the UK flag (but not the EU one) next to the registration. It is expected that the flag will disappear without being replaced when the Belgian registration will be painted over the British one.
The name will also be changed from Edie to Pearl.
Forum discussion: http://www.aviation24.be/forums/viewtopic.php?f=7&t=62774&p=365036#p365009