Today's TUIfly Belgium flight TB701 from Brussels to Santo Domingo and Montego Bay, which was already delayed by 24 hours, returned to Brussels after only 45 minutes flight.
At 09:15 (UTC+1) the Boeing 767 with registration OO-JNL was standing on a taxiway at the very end of  runway 25R with firemen inspecting the aircraft.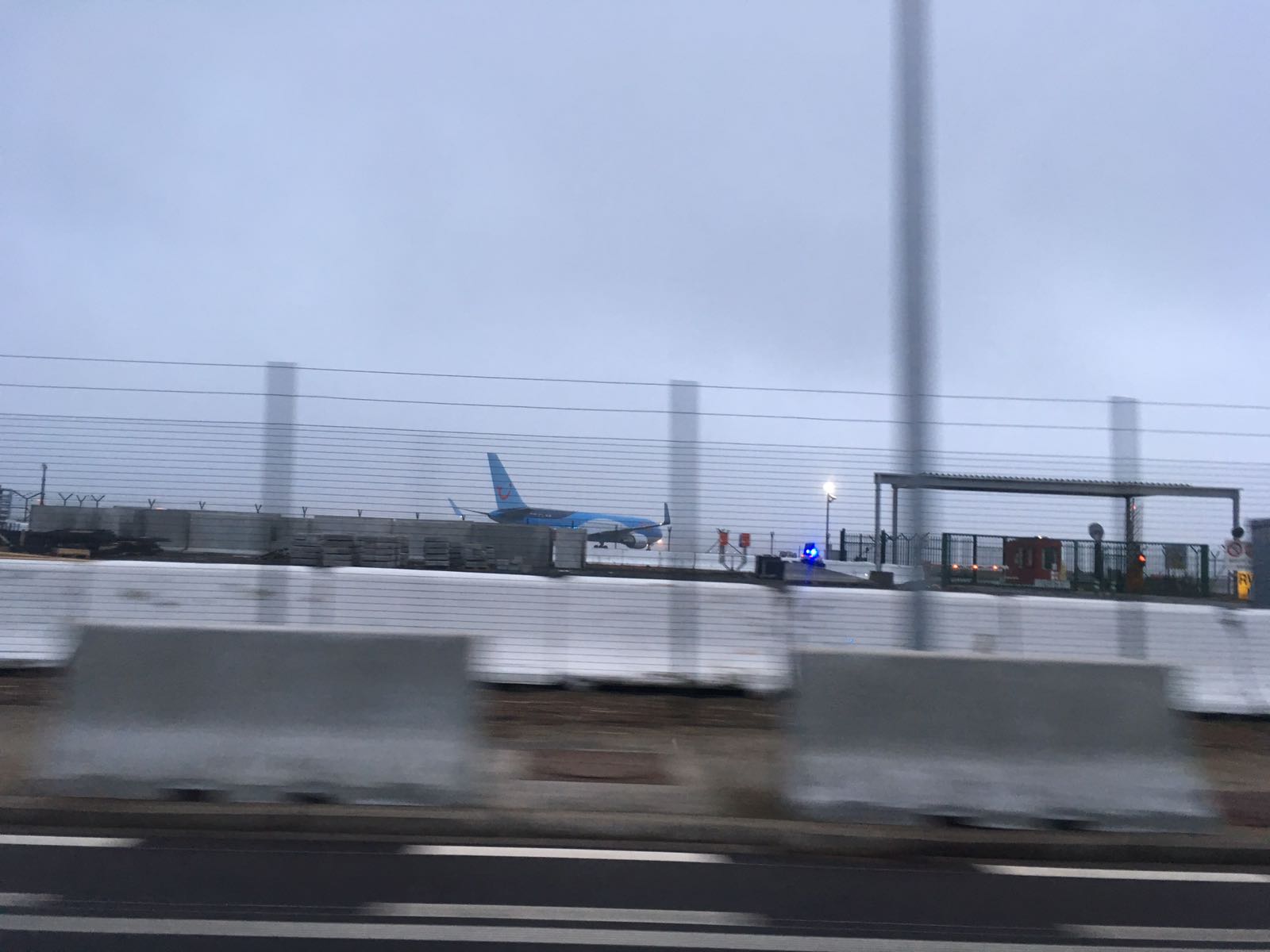 Member AquaplexAir found this flight path on flightradar24.com and posted it in our forum: http://www.luchtzak.be/forums/viewtopic.php?p=343811#p343811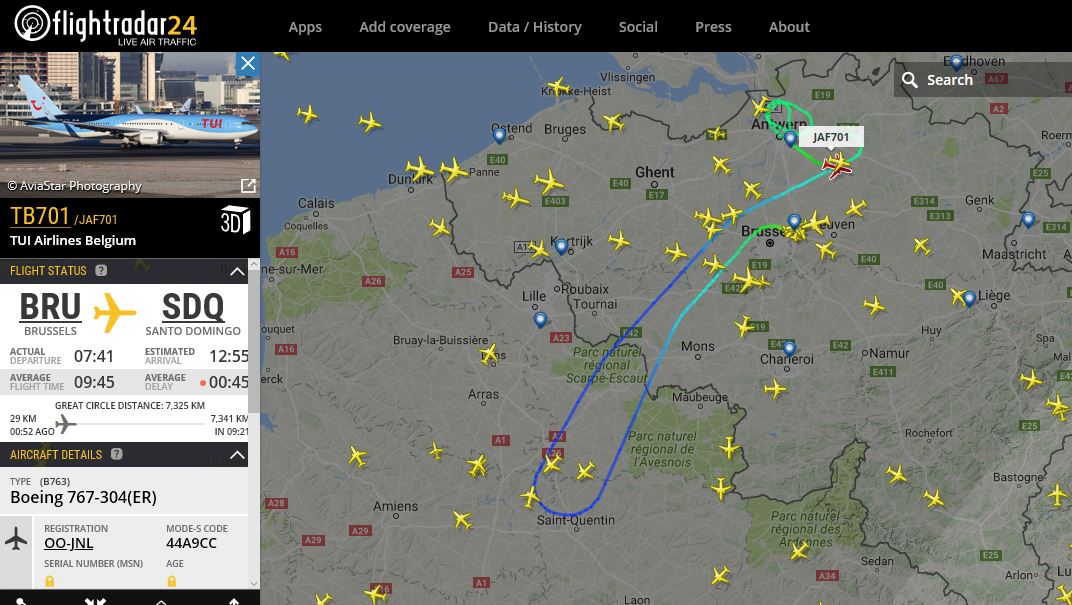 Yesterday the same aircraft OO-JNL taxied out to runway 25R for flight TB701 but had to return to the gate before take-off, member Passenger reported here.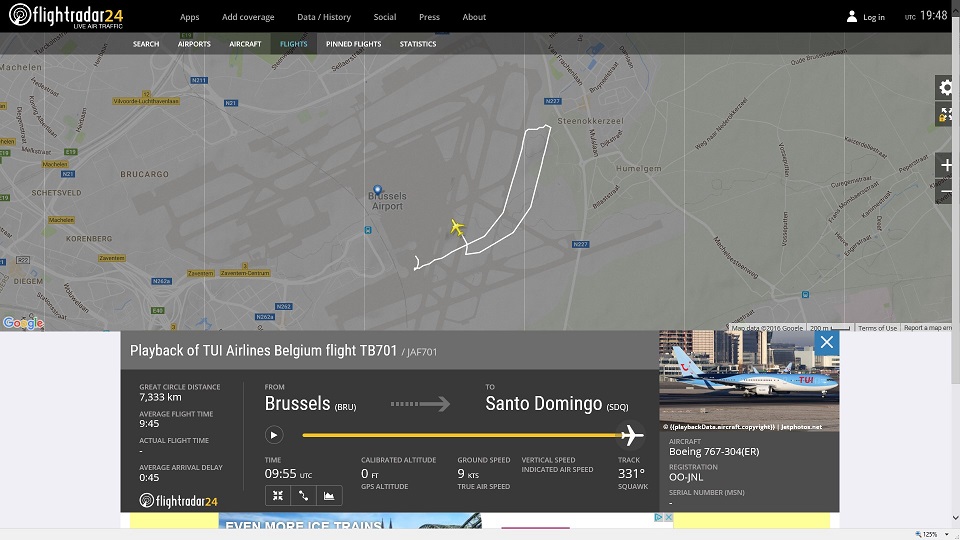 On the website of Brussels Airport, the flight, whose number was modified to TB701B, was announced to leave at 11:00. It actually left at 13:43, more than 28 hours late, and with a different aircraft: a EuroAtlantic Airways Boeing 767 registered CS-TRN, that just came back from operating the BRU-MIA-BRU route for TUIfly Belgium.
It is not the end of the story: it is rumoured that the crew will need some rest at Santo Domingo before continuing to Montego Bay…