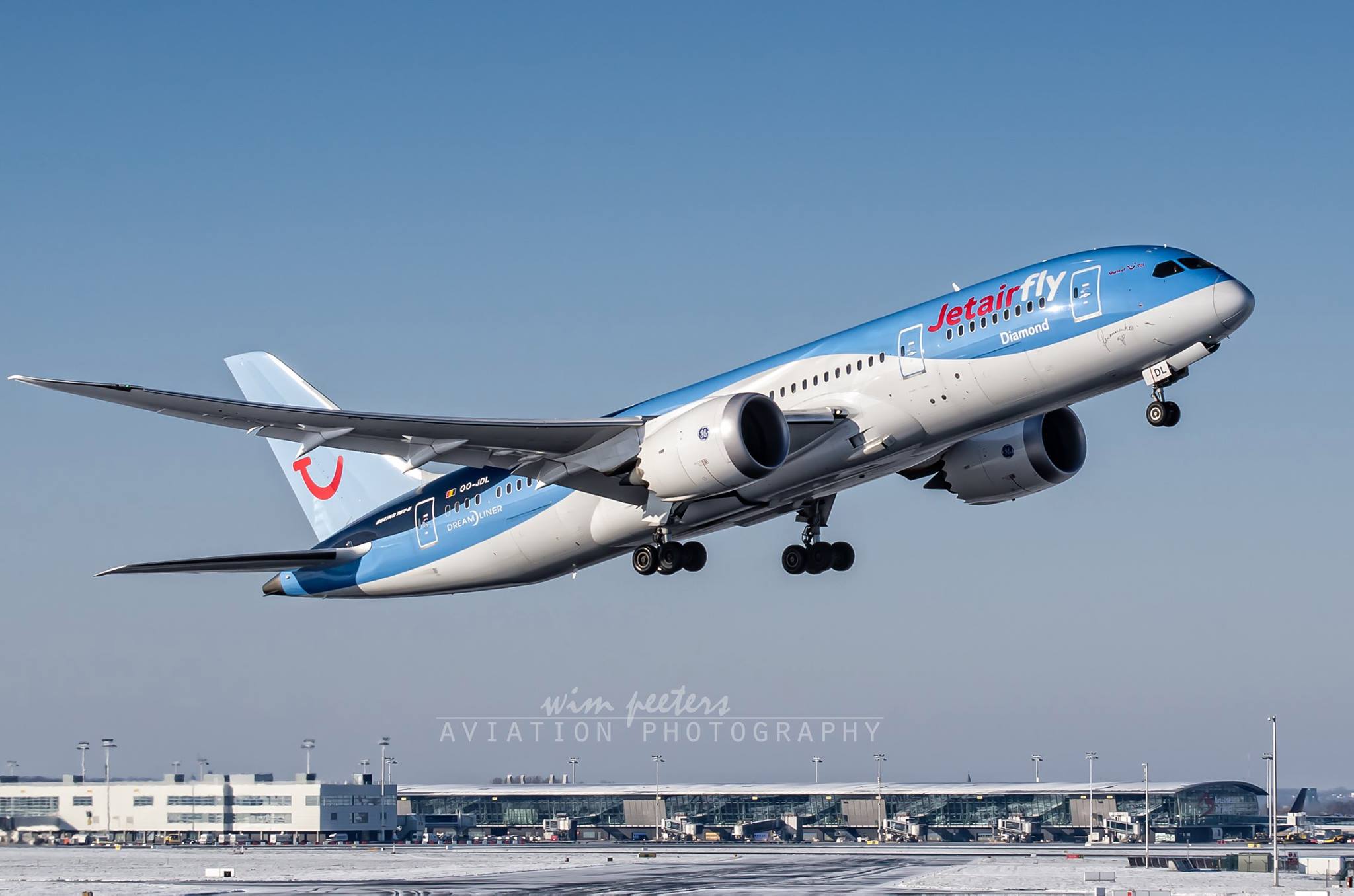 As of Monday, May 2, Jetairfly will again carry out all of its flights from Brussels Airport. The airline will return with its usual schedule of flights, with Brussels Airport as the main base. The other flights are operated normally from Charleroi, Liège, Ostend and Antwerp.
This concludes the largest operation of redirected flights that Jetairfly has ever had to perform. After the attacks of 22 March, Jetairfly has not cancelled any flights, but 754 flights representing over 105 000 passengers were rerouted mainly to Ostend airport. Since Monday, April 11, Jetairfly has resumed some of its flights with limited capacity to Brussels Airport.
Next Monday, the company will therefore resume all its activities in Brussels Airport. Next week, 248 roundtrip flights will be operated from the tarmac of Brussels to 77 destinations in Europe, North Africa and the Caribbean. Jetairfly will reposition its 12 aircraft in its main base.
Almost all flights will be carried out according to the originally scheduled flight hours. Some flights have a modified schedule, due to the limited capacity of the airport at certain peak hours. Passengers affected will be informed. Jetairfly advises its passengers to check their flight hours on the day before their departure via www.jetairfly.com. They must also be in possession of their printed ticket to gain access to the airport.
Passengers are advised to arrive at the airport 3 hours before takeoff. Pending the reopening of the terminal itself, registration takes place in the departures hall housed in a tent. The departure hall 2, where Jetairfly travellers usually register, remains temporarily closed due to repair work.
Elie Bruyninckx, CEO of Jetair, said: "I am very happy for our passengers that we can again operate our flights as planned, but I am also happy for Brussels Airport and the hard hit airport community because their operations will gradually return to normal. The past weeks were very intense. I am impressed by the performance of our Belgian colleagues. Together with our partners at Ostend airport, we took our responsibilities to ensure the flights of our passengers despite these exceptional circumstances. I want to thank with all my heart all the colleagues and partners for their exceptional commitment and flexibility. With these efforts, we make the difference for our travellers. "
Between March 22 and May 2, Jetairfly will be redirected to 105,450 passengers, 754 flights, mainly to Ostend airport. Between Brussels and Ostend, 1147 journeys by coach were made.
April 27, 2016