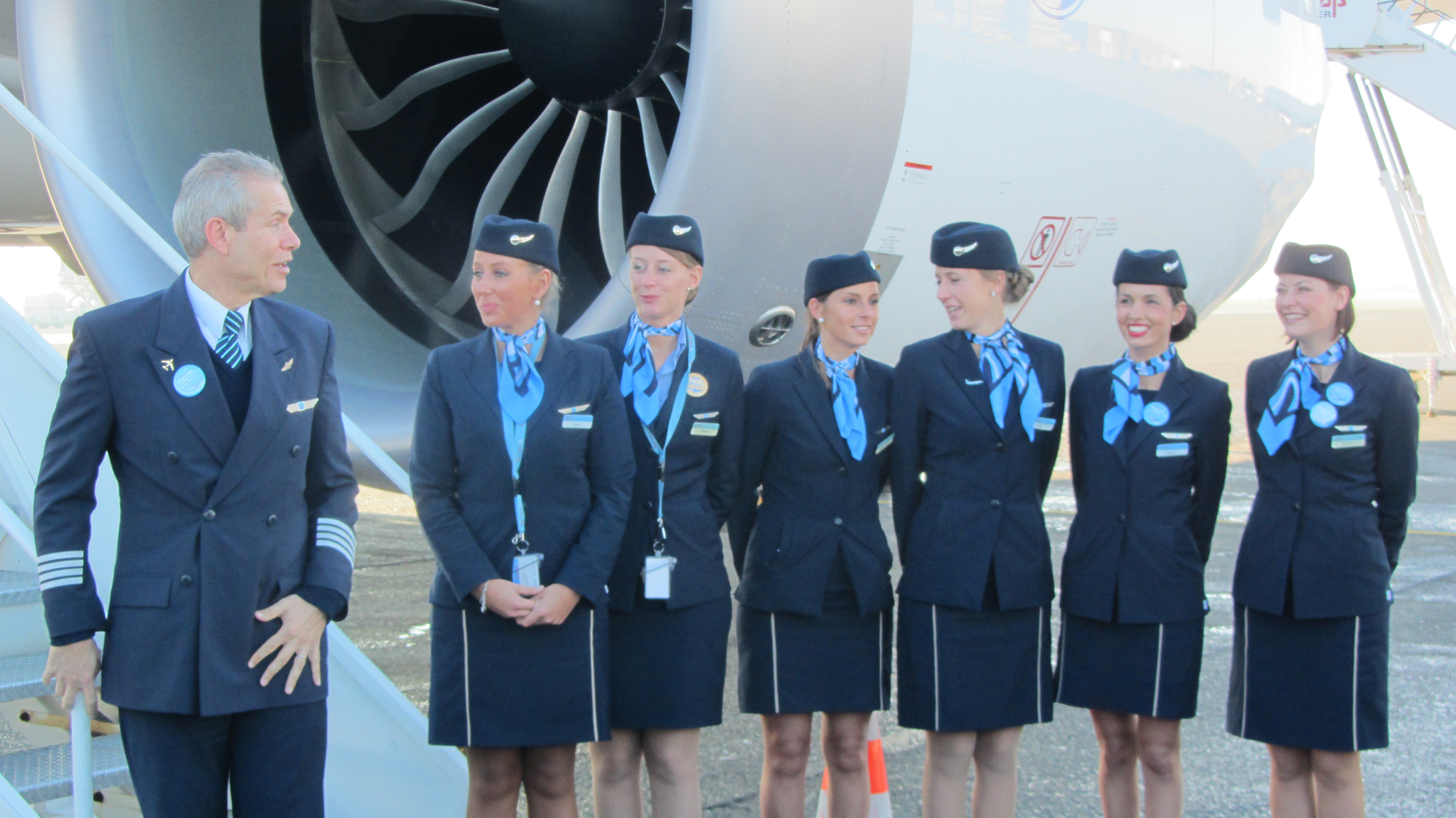 For the upcoming summer season 2017, TUI fly will hire 330 new colleagues. This will bring the number of employees to 1150. This recruitment campaign is due to the expansion of the activities of the 2nd Belgian airline, which is increasing its number of destinations and its frequencies for several existing routes. Because good communication with passengers is one of its priorities, TUI Fly has launched a pilot project that includes organising and funding intensive language courses for the candidates.
To complete its flight planning, the airline TUI fly will recruit 330 new employees including 260 flight attendants (on a seasonal basis) and 70 pilots.
For those interested in the cabin crew member function, no experience in the sector is required as the company will prepare them to assume this function through an intensive 8-week training. They will then be supervised by experienced colleagues. The training consists of three parts: theory, practice on the ground and training in flight.
To ensure that languages ​​are not a barrier to a career in the airline sector, because a good knowledge of languages ​​is important to the function, TUI fly has developed a project for the selected crew members who have to perfect their language skills. It offers them a unique language training, focused on communication in aviation. It includes intensive immersion and e-learning.
After successfully completing their training as flight attendants, applicants who do not meet the language requirements of their duties can benefit free of charge from the intensive courses organised by TUI fly.
On the program: learning specific vocabulary and key phrases, grammar, practical exercises.
On the last day of the immersion, a practical examination is organised to assess their learning but also to test them in unknown situations. If successful, candidates are immediately hired. They can then continue to build their language skills through an online learning platform.
Through this language training, the candidates can realise their dream.
Press release, 6 January 2017