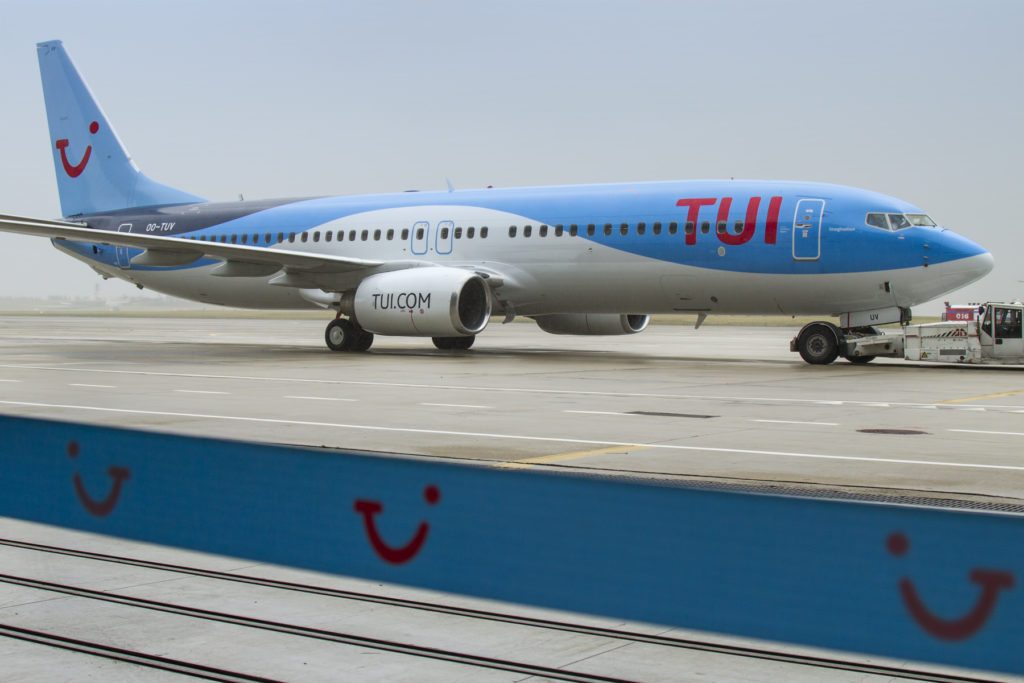 A TUI fly Boeing 737-800 registered OO-JLO was blocked on the tarmac of the Charleroi airport for several hours Saturday afternoon. The plane was scheduled to take off to Tenerife, in the Canary Islands archipelago, but the departure was delayed following an incident. "A TUI plane is stuck on the ground following an accident with a truck. The passengers to Tenerife have been waiting for hours without getting any news," said a witness.
Indeed, a cart used for luggage transport on the tarmac of the airport hit the plane that had to take off for Tenerife. 180 passengers were booked on this flight, which was scheduled to take off at 13:00. The damage caused was too great to carry out the on-site repair. A partner airline, Titan Airways, was therefore called to put another aircraft at the disposal of the travellers. "Unfortunately, the failure means that the plane will have to be replaced, so another plane will transport the passengers to Tenerife and it will take off at 22:00," said Florence Bruyère, spokeswoman for the tour operator TUI.
After several hours of waiting, the passengers embarked in the new aircraft called in from London Stansted, a Boeing 767-300ER registered G-POWD pictured hereunder, before finally taking off to the Spanish island.
Source: RTL info and Luchtzak forum