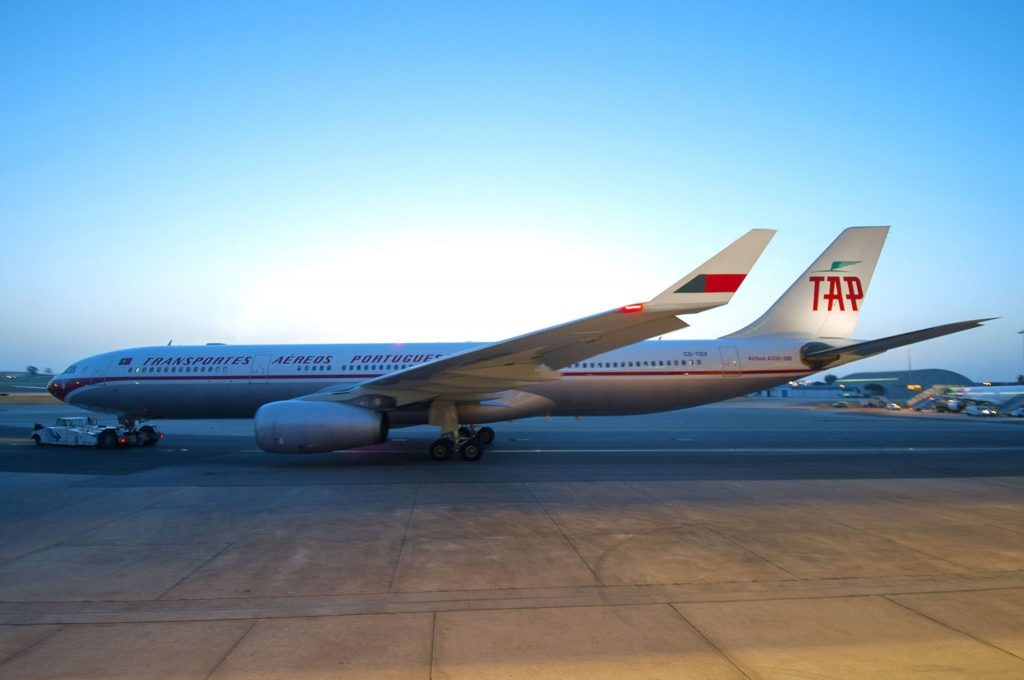 There's never been anything quite like it in the long history of the Company. As part of celebrations for its 72 years in the business, TAP is inviting passengers on-board its retro-styled "Portugal" aircraft heading to Toronto, to go back to the glamorous, glorious days of flying in the 1970s.
The entire flight will be like taking a trip back to the past. The cabin crew will receive passengers wearing one of the most emblematic company uniforms, designed by French stylist Louis Féraud. The interior of the cabin, the headrests, meals and even the in-flight entertainment are intended to take passengers on a voyage through time.
The references to days gone by start appearing right at the airport, where the flight check-in desk will receive passengers sporting TAP's iconic logo from the 70s, with the offer of a wallet for your boarding pass and luggage tags similar to the one TAP used to give out in the past.
Once on board, passengers will be plunged in the 1970s. TAP went through its museum to find some original menus of the time, where it was common to see Portuguese cuisine with a somewhat international flair. And so, on the menu one can find shrimp salad and pheasant terrine, codfish à Zé do pipo, the sirloin à portuguesa and a banana parfait with chocolate for dessert.
On this flight to Toronto one of TAP's Michelin chefs, Miguel Laffan of Alentejo restaurant L'And Vineyards will also be flying. In business class a red and white wine from L'And Vineyards shall be served along with caramelised curried almonds and chocolate bonbons created by chef Miguel Laffan.
Passengers will also be surprised by the retro branding of some of products being served, namely Coca Cola and Sagres beer, collaborating with TAP on this voyage back in time. Also Regina, the chocolate range have brought back the classic Regina fortune chocolate box, which the crew will make available to those passengers with a thing for the good old days, or kids who wish to play the so-called "game of fortune" for the first time. TAP will also offer passengers flying business class a special version of Majora's well-known general knowledge game "O Sabichão," with questions about the airline.
In business, the usual toiletries bag given to passengers will be even more special. TAP has brought back its iconic fabric case that was handed out in the 1970s and will stock it with products from the time, namely lavender cologne, Benamôr hand cream, Couto toothpaste and pyjamas.
As for the in-flight entertainment, films from the 1970s will be available as well as a golden oldies music channel. Diário de Notícias newspaper also joined forces with TAP on this special occasion and the news of the day will come in a special edition exclusive to this flight, inspired by the 70s.
This voyage back in time will take place on our "Portugal" aircraft, an Airbus A330 which TAP recently painted with one of its original corporate logos, and which was revealed to the public with two flights at low altitude over Lisbon and Porto, last 26 June.
TAP intends to keep on surprising passengers who fly on this retro-styled aircraft and will be sure to fly again back to the 70s, on its way to some of the company's destinations. Further details coming soon.
2017-07-17