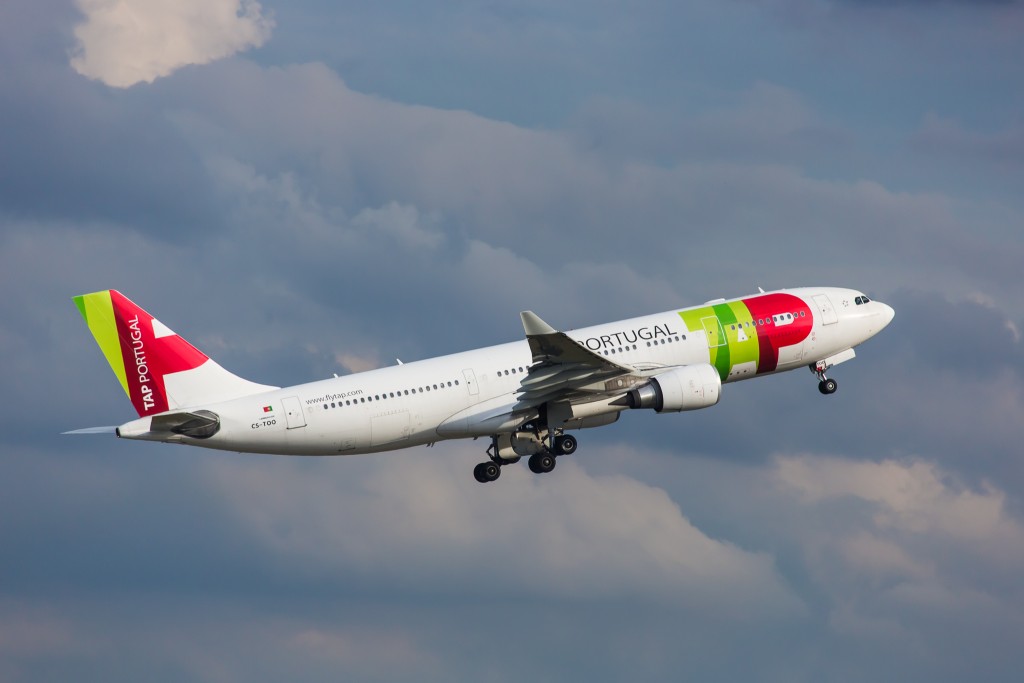 TAP transported 1.135 million passengers in May, which was 20 percent up on the figure for the same month last year, and the company had a load factor of 82% on its flights, which is a 6.6 pp rise compared to May 2016.
The data released show that the company is growing robustly in all sectors it operates in, both in terms of number of passengers and the load factor of its flights.
The highest growth in passengers transported in absolute terms occurred on the European routes (which include flights within mainland Portugal and connections to the Portuguese islands of Madeira and the Azores).
On these routes, TAP transported 125,000 more passengers than in May 2016, with the connections to Spain noteworthy. TAP flies to 10 Spanish cities and there was a rise of 45,000, (more than 47 percent) in the number of passengers on these routes. The United Kingdom, with growth of 18,000 passengers (+29%), Italy and Croatia, with an extra 10,000 passengers (+13.6%) are the top three sectors with the highest growth in absolute terms in Europe.
Regarding the intercontinental segment, TAP transported over 66,000 passengers. The growth in the routes to the United States are worthy of special mention, with 33,000 more passengers transported, bringing the total to 56,000, which translates to a relative growth of 143%.But the strong recovery in flights to Africa must also be pointed out, with an extra 18,000 passengers (36% rise). Angola leads the way with a 36.4% increase along with Morocco, which grew a remarkable 215 percent.Traffic on the Brazilian routes continues to recover strongly, with 16,000 more passengers, which is 14% up compared to May 2016. The load factor of the connections to Brazil grew 9.5 pp, to 86.2%.
From January to May 2017, TAP transported 1.1 million more passengers than in the same period the previous year, reaching a total of 5.171 million, an increase of 27 percent.
The load factor in this period rose to 82 percent, which is an increase of six percentage points.
It is pointed out that TAP has announced it will start 10 new routes this year: Toronto in Canada, with 5 flights a week, Gran Canaria and Alicante in Spain, both daily flights, Stuttgart in Germany, with two flights a day (these 4 new routes start on 10 June), Bucharest, in Romania, with 6 flights a week and Budapest, in Hungary, with a daily flight (the flights to these two cities start on 1 July), Cologne in Germany, with 2 flights a day starting on 15 July, Abidjan in Ivory Coast, 5 times a week, Lomé in Togo, with 4 flights a week, both beginning on 17 July. On 29 October, TAP will also start operating 12 weekly flights to the city of London in the United Kingdom.
This growth is underpinned by TAP's heavy investment to increase and rejuvenate its fleet, workforce and all the business support services and tools. This year TAP invested more in strengthening its fleet, adding a plane to operate its long-haul routes, two middle-haul planes and four TAP Express aircraft.
TAP is therefore increasingly one of the main driving forces behind the promotion and growth of tourism in Portugal, as well as making a crucial contribution to the mobility of the Portuguese population and the internationalisation of the national economy.
2017-06-08