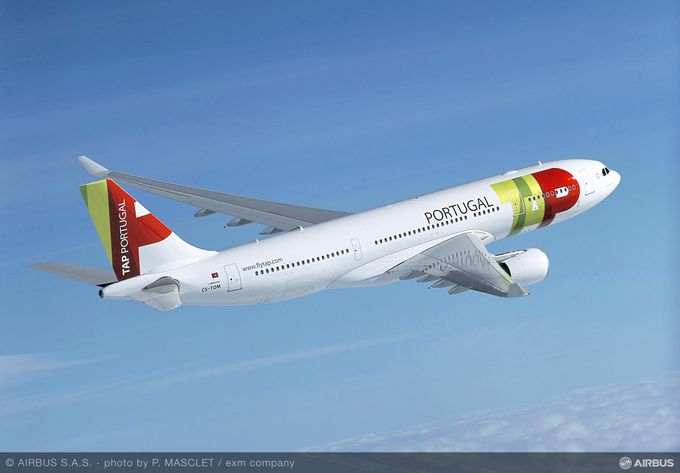 As of July 1
st
, 2016, TAP Portugal started daily operations from Lisbon to New York – John F. Kennedy (JFK) airport, one of the U.S.' busiest airports, with the most international traffic, which is also the home airport for JetBlue Airways.
As recently announced, TAP and the North America-based JetBlue have recently established commercial ties, which include a code-share allowing TAP to provide Customers with convenient flight options to as many as 34 U.S. destinations, with seamless connections through JetBlue's operations in New York – JFK and  Boston Logan.
The inauguration of this new route to New York-JFK, along with last month's start of operations to Boston, on June 11, allows TAP to offer enhanced services to Customers, with  direct flights from Portugal to four major gateways within the USA: Boston, Miami, New York-JFK, and Newark, which has direct services departing from both Lisbon and Porto.
In addition to the increase of the number of flights to the USA and the inauguration of those two new destinations, TAP now offers Customers on the Boston and JFK route a new Executive Class cabin with  20 full-flat seats from Stelia Solstys, plus new slim-line Zim EC01 seats in the other cabins, now with a 34'' seat pitch in Economy Plus and a 31" pitch in Economy.  Passengers will also enjoy the most advanced audio and visual systems using the most up-to-date Panasonic EX-3 in-flight individual on-demand entertainment system.
From New York – JFK, flights depart every day at 23:30, arriving in Lisbon at 11:30 (next day), while return flights depart Lisbon at 17:00, with arrival in JFK at 20:00.
To celebrate the start of operations to Boston Logan and New York – JFK and the launch of the new A330 with renovated and upgraded cabins on those routes, TAP has invited six well-known Portuguese Instagrammers to creatively photograph the new aircraft interiors.  Their photos are now available at TAP official Instagram – www.instagram.com/tapportugal  – and can also be accessed through the hashtag #tapinsta330.