The Spanish market is of high importance to TAP
• The airline is adding a new flight to its operation
• 23 new weekly frequencies to Spain in 2017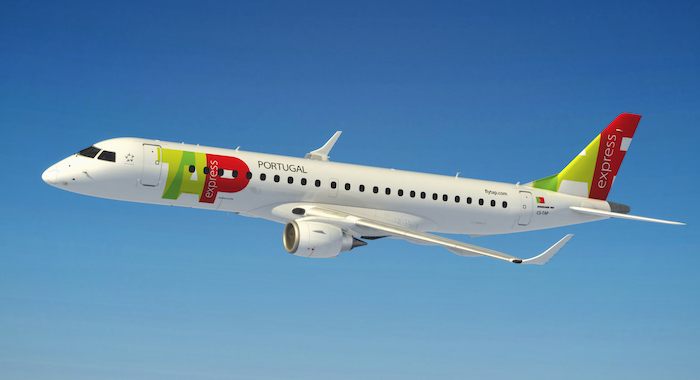 TAP will operate, as from June 13th, a new flight to Valencia, Spain, which is already available for booking.
Presently the Airline operates one daily flight to this destination, departing Lisbon at 8:20am and returning from Valencia at 11:55am, and one other, available six days a week – every day except on Saturdays – departing Lisbon at 8:40pm and returning from Valencia at 6:25 the next day.
The new frequency will allow Passengers to depart Lisbon on Tuesdays and Saturdays at 4pm, on Wednesdays at 4:15pm, on Thursdays and Fridays at 4:25pm and on Sundays at 4:45pm. The flights from Valencia will depart at 7:45pm on Tuesdays, at 7:35pm on Saturdays, at 7:50 on Wednesdays, at 8pm on Thursdays and Fridays, and at 9:10pm on Sundays.
The Spanish market is of high importance to TAP, since it represents 10% of the Airline's total network traffic. Additionally, these routes often mean connecting traffic to the remaining TAP network, namely America, Africa, Azores and Madeira.
In the specific case of Valencia, 40% of all Passengers are travelling to other destinations, especially Porto, Funchal, New York, Miami, Boston, São Paulo and Dakar.
In the first trimester of this year, almost 413.000 passengers have already travelled with TAP between Portugal and Spain, which means an increase of 30%, comparing to the same period of 2016.
In the summer of 2017, TAP will offer a total of 198 flights per week between Portugal and Spain, 23 more than on the same period of 2016.
Presently, TAP flies to Madrid, Barcelona, Astúrias, Bilbao, A Coruña, Málaga, Seville, Valencia and Vigo, and has recently announced Alicante and Gran Canaria as new destinations, which are already available for booking and will start operation on June 10th.
2017-04-03