As from today, TAP is adding Abidjan, in Ivory Coast, to its destinations network. Beginning in July 17th this year, after 15 years of interruption, the Airline will now offer five weekly flights to this African destination.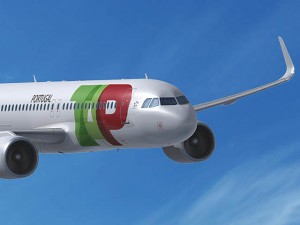 The economic capital of Ivory Coast will now be closer to Lisbon and Europe, along with the new destinations previously announced – Toronto, Stuttgart, Gran Canaria, Alicante, Bucharest and Budapest.
The direct connections between Lisbon and Abidjan will operate with A320 equipment, with capacity for 165 passengers, on Mondays, Wednesdays, Thursdays, Fridays and Saturdays, departing from Lisbon at 5:25pm and returning from Abidjan at 11:00pm. During the IATA Winter, the operation will be of four weekly frequencies.
---
The Abidjan International Airport has currently a traffic of 2 million passengers per year and serves more than 20 airlines, offering connections to 35 additional destinations, mainly in Africa and in the Middle-East.
Mostly a tropical destination, Ivory Coast offers appealing beach resorts, in Assinie and Grand-Bassam, as well as examples of monumental architecture, like St. Paul's Cathedral, in Abidjan, or the Basilica of Our Lady of Peace, in Yamoussoukro, the country's capital.
The inclusion of Abidjan in TAP's network, reinforces the Airline's strategic position in Africa. With this new route, TAP will fly to a total of 15 destinations in 10 African countries.