New campaign marks the introduction of MB WAY as a means of payment on FlyTAP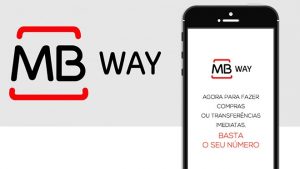 Now it is even easier to buy plane tickets. TAP now provides a new means of payment called MB WAY, which lets you buy immediately through your smartphone or tablet. Starting at 10:00 (Lisbon time) on 23 May, TAP and payment processor SIBS will reimburse the complete ticket price (up to €1,000) of the first ten customers who book on FlyTAP and pay using MB WAY.
What's more, all other passengers who book and pay in this way between 23 and 29 May will get Gift Vouchers of between €10 and €25 to use on domestic, European and North African flights and between €25 and €50 on intercontinental flights, with the higher amounts for Executive Class purchases.
TAP is running this campaign to highlight the speed and simplicity that this means of payment provides its customers, and the fact that it is more convenient, as it can be used anywhere, any time.
If customers want to subscribe to this new means of payment, they can activate it at a Portuguese cash machine (ATM) by selecting the "MB WAY" option and then entering their phone number and a PIN, which is needed to confirm transactions on the MB WAY App. Then all they need to do is to download and activate the MB WAY App by entering the phone number and MB WAY PIN they chose at the ATM. The user immediately gets an SMS with the activation code to enter into the App and the service is ready to be used. There are no costs involved in downloading or subscribing to the MB WAY App and it is available for Android, iOS and Windows operating systems.
There are already 14 banks who have signed up for the MB WAY service: ActivoBank, Bankinter, BBVA, Best Bank, BPI, Caixa Económica da Misericórdia de Angra do Heroísmo, Caixa de Crédito Agrícola, Caixa Geral de Depósitos, Millennium BCP, Montepio, Novo Banco, Novo Banco dos Açores, Popular and Santander Totta.
In this way, TAP and SIBS are improving their project to simplify the Company's digital ecosystem, making TAP more personal and better adapted to different mobile platforms.