The company offers customers the option to choose from a variety of products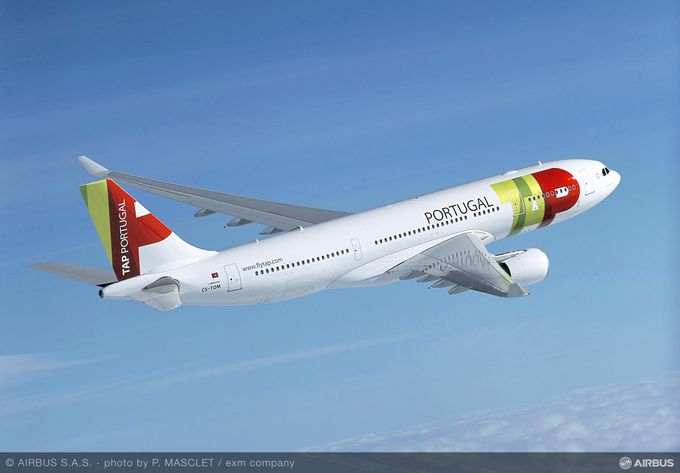 TAP has introduced a new branded fare structure aimed at offering customers more freedom of choice when purchasing tickets for intercontinental flights.
Just like the new branded fares that were launched last September, for Europe and North Africa, customers can now select throughout the entire TAP network the products that best meet their travel needs, in a simple and transparent way, and paying only the price corresponding to the products they most value.
There are four fare brand options available for travel in Economy and two in Business.  These options correspond to fare brands varying in price and services, but always providing comfort and confidence. Customers who choose to travel with only carry-on baggage can purchase the new Discount fare brand which offers the most competitive pricing. Customers who prefer to travel with one checked bag will be able to select the Basic fare, while those who travel with two checked bags and want to pre-assign their seat can select a Classic fare. Should a customer need to travel with additional baggage, comfort and flexibility, the Plus fare brand offers up to three bags, pre-assigned seating toward the front of the aircraft, priority check-in, and flexibility in making changes to reservations, among other advantages.  Regardless of the fare selected, customers still have the option to purchase additional products and services at any time.
With this change in the fare structure, in effect as of April 4, 2017, a customer who chooses to purchase a Basic fare to travel as of September 1, 2017 Lisbon-JFK, may benefit from a 19% discount, when compared to the cost for the same itinerary, to travel in either May or October if the ticket had been purchased prior to the implementation of the new fare package. If the customer opted to travel without a checked bag, the discount would be greater than 25%.  When comparing still the same flights and dates but applying the Classic and Plus fares, which offer added benefits for the customer such as additional baggage and pre-assigned seats, the discounts can be as high as 40% to 50%.
In Business class, the Executive brand offers more attractive pricing, while still providing all the comforts and amenities of Business, such as Lounge access and priority boarding.  With the Top Executive brand, in addition to the comfort and amenities, there is complete flexibility in flight changes and cancellation without fees.  Additionally, customers can check three pieces of baggage up to 32kg/70lb each, earn bonus miles, and take advantage of free Valet Parking in Lisbon and Porto airports.
From now on the Customer chooses the conditions and price of the trip. This change is within the scope of the measures that are defined in TAP's Strategic Plan, which includes, among others, the retrofit program of its long-haul and medium-haul fleet, improving the interiors of the aircraft cabins in order to offer greater comfort and an overall  better flight experience for the Customer.
Bookings under the new  fare structure, for travel as of September 1, 2017, can already be confirmed  through TAP's website at flytap.com or through a Travel Agent. For more information on TAP's new branded fares please click here.
2017-04-05