The Company flies daily to this destination in the peak of summer and has already noted a 144% increase in bookings compared to 2016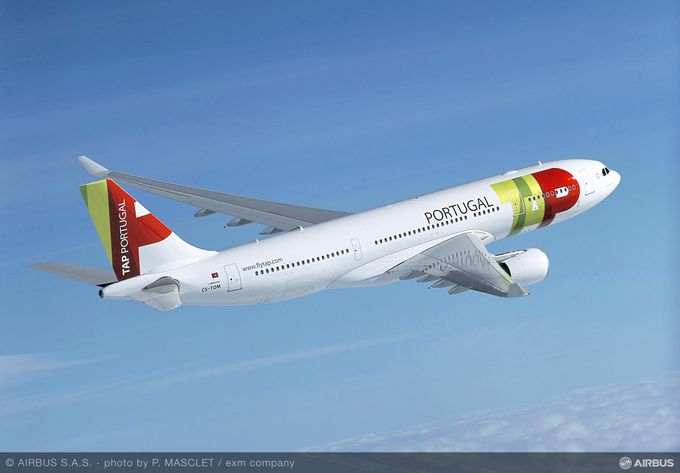 At 2 a.m. on 19 April 1967, the first TAP flight from Lisbon to Recife took off. The CS-TBA 'Santa Cruz', the first Boeing 707 in service landed seven hours and 55 minutes after take-off, beginning the connection between the Portuguese capital and the Brazilian state of Pernambuco that has continued to this day.  It was at this time that TAP became the first airline in the world to operate exclusively with jet aircraft.
Half a century later, TAP continues to cross the Atlantic – now using the A330 with a capacity of 263 passengers – and helps bring peoples and cultures together on one of the most popular routes for Portuguese and European travellers alike.
This year, figures at the end of February showed travel bookings for Recife between April and October had increased 144% on 2016. In the first three months of this year, seat bookings increased 9% compared to the previous year, and TAP carried approximately 32,000 passengers during the period. The national airline is also increasing its provision, with an extra weekly flight to Recife this summer – from June to October.
It should be noted that TAP flies to 10 destinations in Brazil – Rio de Janeiro, São Paulo, Brasilia, Belo Horizonte, Porto Alegre, Salvador da Bahia, Recife, Natal, Fortaleza and Belém, totalling 73 flights per week between Portugal and Brazil.
Marking the 50th anniversary of the Lisbon-Recife route, frequent flyers with TAP, members of the Victoria programme, who are travelling between these two cities on 19 April will receive double miles for this trip.
Inaugural flight – 19 April 1967

The inaugural flight between Lisbon and Recife made a great impact on the close relationship between Portugal and Brazil. This had been greatly enhanced since 1960 with the "Flight of Friendship" between Lisbon and Rio de Janeiro. Today, TAP flies to 10 destinations in Brazil, and operates 73 flights to the country every week.
More than 50 guests were included on the first passenger list. The entourage included  personalities from various sectors of Portuguese public life, as reported in detail by the 'Diário de Pernambuco' the next day: "The first to emerge from the TAP 'Santa Cruz' was Policarpo da Costa Vaz, Bishop of Guarda, followed by Mr António Vaz Pinto, Director of the Portuguese airline, Minister Galba Santos and his wife representing Brazil's Ambassador in Portugal, Commander Soares de Melo and Mrs Hilda Melo, Mr and Mrs. Amílcar Pinheiro, Director of VARIG in Lisbon, Minister and Mrs. Ary Santos, the Pastor of Belmonte Manoel Gonçalves, the Governor of Castelo Branco, Simplício Magro, and another 41 people, including teachers, journalists and the chairman of the Portuguese provincial authorities."
António Vaz Pinto was made a Citizen of Pernambuco and, on 22 April the same year, Portugal and Brazil signed the law that established Luso-Brazilian Community Day.   TAP's exclusive use of jet airliners brought the company greater versatility and capability in passenger and cargo transportation. The 'Santa Cruz' reached a cruising speed of 900 kph, had a maximum seating capacity for 150 passengers and 3,500 kg capacity for cargo, mail and excess baggage.
2017-04-21