With 3,5 % growth over previous year TAP carried 11,724 million Passengers in 2016.
Consistent traffic reinforcement in last quarter 2016: 12.2% increase in October, 25% in November and 265 in December.
Company reported an average load-factor of 78.6% in its system-wide network.
'Ponte Aérea' growing: 300,000 passengers with an 80% improvement over 2015.
USA as the top region with 65% increase.
Domestic and European sectors: grow 4% with 8.99 million Passengers.
Traffic pick up in Brazil and Africa: 5% more Passengers in Brazil and 36% more in Africa in December alone.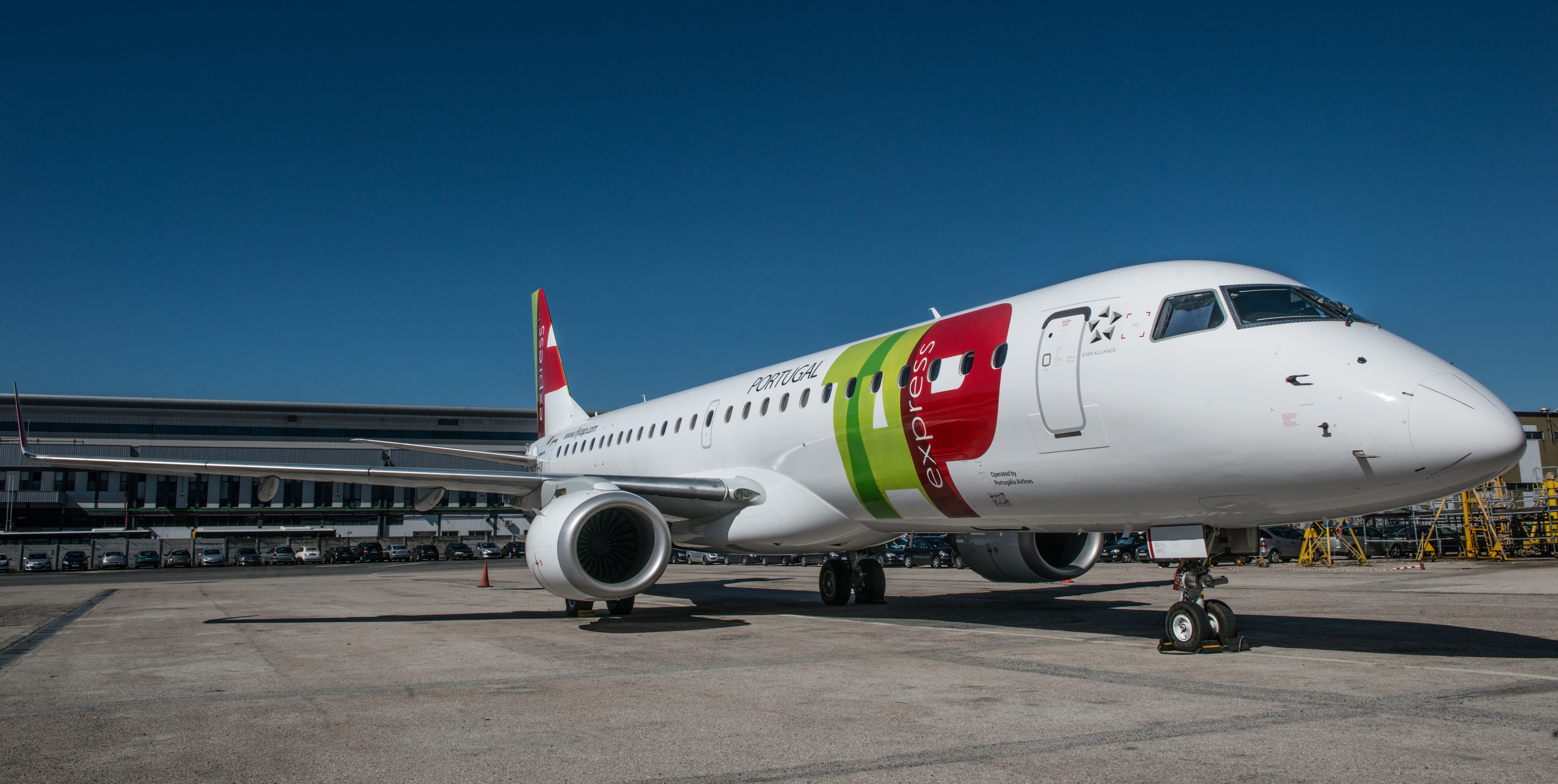 In 2016, TAP carried a total of 11,724 million passengers in its system-wide network, recording a growth of 3,5 per cent compared to previous year.
Showing a consistent reinforcement in the traffic indicators during the last quarter of the year, the company reported the best December ever, with an increase of 26 per cent in the passenger traffic carried in that month alone compared to same period 2015, thus going up to the record figure of nearly 990,000 passengers.
In line with such a positive performance, the passenger load-factor reported in last December went up 7.4 percentage points, going to a 78.8 per cent L/F, which resulted into TAP completing the year 2016 (JAN – DEC) with an average load-factor of 78.6 per cent in its system-wide network.
Among the different sectors of the airline's network, mention is to be made to the USA as the top region with a significant increase achieved, TAP having carried in 2016 some 186,000 more passengers than in previous year, thus amounting to 472,000 passengers, that is to say 65 per cent above 2015. This growth resulted from the strategy implemented in the US market, with the launch of two new routes: New York-JFK and Boston, last June, in addition to the increase in frequencies to the North American destinations already served by TAP, Newark and Miami.
Once those new routes only contributed to the whole traffic growth in the second half of 2016, a special remark is to be made to December, with an impressive 168 per cent growth in traffic posted in this month alone compared to same period 2015, therefore allowing TAP to anticipate a strong growth for the current year of 2017 as well.
In what concerns the network's Continental sector – domestic, Madeira and Azores Islands and Europe altogether – TAP posted a 4 per cent growth last year, with a total of 8.99 million passengers.
The launch of the 'Ponte-Aérea' in March 2016 largely contributed to such a growth, with TAP reporting a 126 per cent increase in traffic on December alone while the average seat load-factor for those flights went up to 73.1 per cent, showing an improvement of 7.8 p. p. over same month 2015. Thus, TAP carried nearly 300,000 passengers in 2016, some 80 per cent above previous year.
Likewise, the flights between Portugal mainland and Madeira and the Azores together had a 5 per cent increase, adding to a total number of 967,000 passengers carried. In Europe, TAP had a 21 per cent growth in traffic last December, carrying some 571,000 passengers in that month.
When analyzing the entire year, TAP has regained traffic during the second half of 2016 after restructuring its network throughout the first half and managed to post 7,159 million passengers in total for the intra-European portion of the network.
In addition to North America, TAP also had very favorable traffic results in the other Intercontinental segments, with a 36 per cent growth in Africa in December and 10 per cent growth for the whole year (JAN – DEC), carrying 800,000 passengers, some 75,000 more than in 2015.
Following the same trend, there has been a strong pick up in the Brazilian routes during the second half of the year as well, TAP having carried 5 per cent more passengers in last December than in previous year and thereby reaching 1.4 million passengers in the end of 2016.
Altogether, and mainly due to the increases reported for North America and Africa, the company's Intercontinental routes accounted for a 3 per cent growth in 2016, with 2,74 million passengers in the whole, some 70,000 above 2015.
2017-01-16