First direct connection between Portugal and China starts July 26th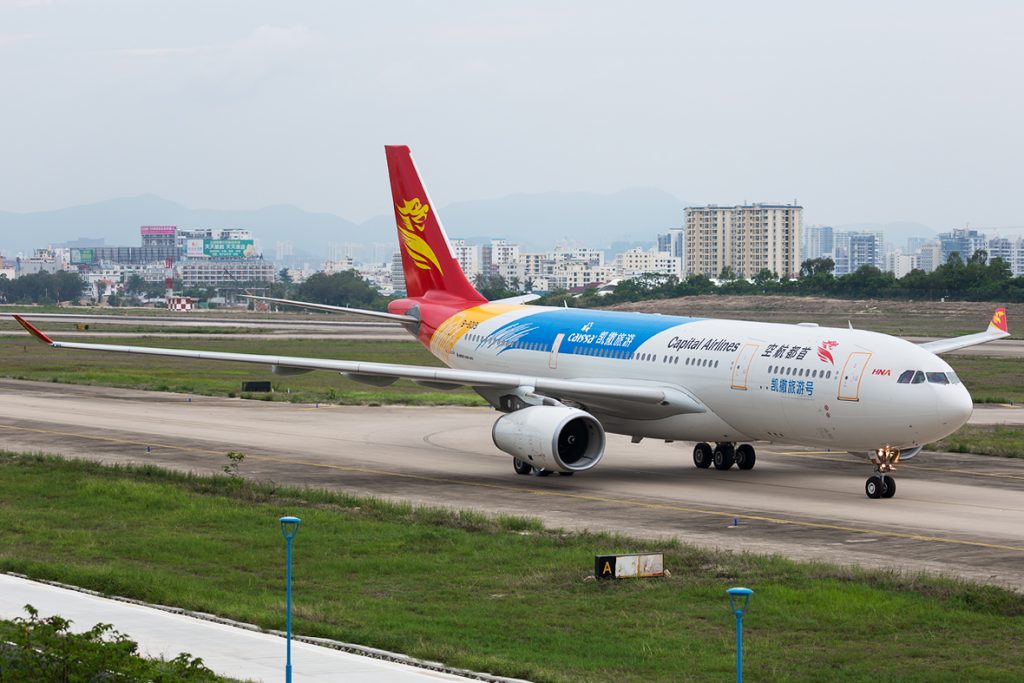 TAP Portugal offers as from today code-share flights with Beijing Capital Airlines, which will translate into more advantages to both Airlines' Customers.
Through this agreement, TAP is able to place its code on Beijing Capital flights, on the first direct connection between Portugal and China (Lisbon – Beijing – Hangzhou and the Chinese city of Chengdu, via Madrid).
From Beijing, Beijing Capital and Hainan Airlines offer further connections to Shanghai, Guangzhou, Hong Kong, Wenzhou, Fuzhou, Xiamen, Qingdao and Wuhan, as well as Macau.This is the first direct connection between Portugal and China, and it is available for reservations on both Airlines' websites, and also through the global distribution systems.
This agreement will allow TAP to provide new services to the Asian market, making available to its Passengers a wide choice and convenient access to important destinations in this continent, either for tourism or business.TAP offers Passengers travelling to Lisbon from Beijing or Hangzhou privileged intercontinental connections to several of the Airline's destinations, namely Accra, São Tomé, Dakar and Praia, in the African continent, São Paulo, Rio de Janeiro, Brasília and Belo Horizonte, in Brazil, and also, in North-America, Miami, Boston and New York.
TAP flies to over 40 European destinations from Lisbon, which allows Passengers to take even more advantage of the Lisbon Hub.The new partnership with TAP will also allow Beijing Capital Airlines, HNA Group subsidiary, to put its code on TAP flights in connection to its services. As from now, TAP flights between Lisbon and Casablanca are available, and, soon, flights between Lisbon and the cities of Porto, Faro and Funchal – in Portugal – and Madrid, in Spain, will also be offered.
Tourism from China to Portugal has increased over the past years, having reached 183 thousand tourists in 2016, according to The Lisbon Tourism Association, 19% more than in 2015. This factor joins the strategic advantages that the Lisbon Hub offers, as a bridge to Europe, Africa and the Americas.
In the words of Fernando Pinto, TAP's Executive President,
This agreement will bring great advantages to those that want to travel between China and Portugal, and will undoubtedly intensify the relations between both countries, either through tourism or business. TAP and its network are definitely strengthened by this partnership.

Moreover, very soon, both Airlines' Frequent Flyer Programmes – TAP's Victoria and Beijing Capital's Fortune Wings Club – will be interconnected, allowing Clients multiple options for miles accrual and redemption, on both destinations networks.