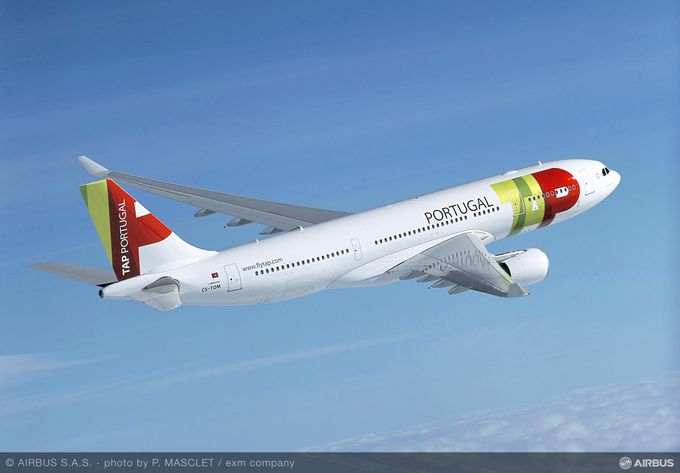 In June, TAP carried 1,252,451 passengers, 283,000 more than in June 2016, representing growth of 23.4%.  The company also recorded strong growth in load factor, with 84.3% in June, which is 4.7 percentage points higher than June 2016.
In an unprecedented feat in the history of the company, TAP has carried more than one million passengers in each of the past four consecutive months – March, April, May and now June. In previous years, June has been the first month to reach this mark.
The 136,000 increase in the number of passengers on European routes, up 21.4%, has contributed to TAP's strong growth, in absolute terms. There has also been strong growth on domestic routes, with mainland Portugal routes (Porto and Faro) growing by 14%, to a total of 85,000 passengers carried in June, while the number of passengers on flights to the islands (Madeira and Azores) reached 114,000, up by 23.7%.
The South Atlantic routes (Brazil) had the highest load factor across the entire TAP network, reaching 91.2%, 5.6 percentage points up on June 2016. The greatest relative growth in load factor is to be found on the African routes, where the load factor increased by 12.1 percentage points.
Over the period from January to June 2017, TAP has carried 6.424 million passengers, 1.3 million more than over the same period in 2016, which represents growth of 26.3%.
The four new routes launched on 10 June – to Toronto, Alicante, Gran Canaria and Stuttgart – have all already contributed to the recorded growth, as has the increase in the number of daily flights to various destinations of the TAP network. Of note in this regard is Ponta Delgada in the Azores, to which TAP has added one extra daily flight since 10 June.
It should also be noted that this month TAP opened new routes to Bucharest and Budapest and that on 15 July it starts flights to Cologne, then to Abidjan and Lomé on 17 July, all of which will add to the strong growth recorded in recent months.
2017-07-12