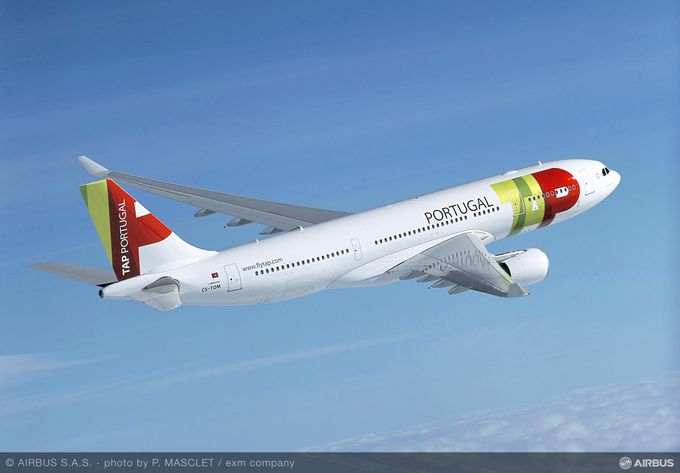 Portugal's National Day was the date chosen by TAP for the launch of four of its new destinations. As of 16 June 2017, the Company continues its expansion strategy in North America with the opening of its route to Toronto, reinforces its presence in Germany with new flights to Stuttgart and invests in two more destinations in the Spanish market – Gran Canaria and Alicante – which is currently the second largest market for TAP, representing 10 percent of its total network traffic.
Toronto in Canada will be the airline's sixth route to North America, a market where TAP carried more than 633,000 passengers last year, equivalent to growth of 122 percent on the previous year.  The expansion of TAP in this market started exactly one year ago with the start of the routes to Boston and New York-JFK, two destinations which have proven to be winning decisions with load factors above 85 percent.
There will be five weekly flights from Lisbon to Toronto departing from Lisbon on Saturdays, Sundays, Mondays, Wednesdays and Fridays at 18:45 and arriving in Toronto at 22:00. In the other direction, flights will depart from Toronto at 23:55 and arrive in Lisbon at 12:15 the following day.
The flights will be operated on A330 aircraft which have a capacity of 268 passengers. This new route reinforces the company's operations to the North Atlantic and, in just one year, it has flights in this geographical area equivalent to half of its operations in Brazil (where it now flies to 10 cities).
The operation to Stuttgart, Germany, will be twice daily, in Embraer 190 or Embraer 195 aircraft, with departures from Lisbon at 13:25 and 18:55, and departures from Stuttgart at 06:00 and 18:20. TAP will also be adding the city of Cologne to its destination map on 15 July. This will take the weekly flights to Germany this summer to 108, which is 33 more than in the same period of 2016. The airline is forecasting an increase in passenger numbers to Germany that could exceed 20 percent in 2017. TAP expects, with this commitment to the German market, to surpass for the first time the barrier of 1 million passengers in one operating year.
Gran Canaria, Spain, a destination that TAP first flew to in 1962, has now been reopened with daily flights in both directions, departing from Lisbon at 10:40 and from Gran Canaria at 13:40. The flights will mainly be operated using Embraer 195 aircraft with a capacity of 118 passengers. Alicante is also served by daily flights, with departures from Lisbon at 09:40 and departures from Alicante at 13:30. The route will be operated on ATR 72-600 aircraft with a capacity of 70 passengers.
The introduction of this operation to Spain translates into a 24 percent increase in flights operated by TAP, compared with the first half of this year. This market currently accounts for 10 percent of total traffic of the TAP network and routes to this market having registered steady growth of passenger numbers since 2012, culminating in 18 percent growth in 2016. Passenger numbers this year, between January and May, increased by 59 percent in relation to the same period of the previous year.
TAP also intends, with the launch of these new routes, to take advantage of its strategic hub in Lisbon and provide its medium and long-haul passengers stopping over in Portugal with the opportunity to take a break of up to three days in Lisbon or in Porto, at no extra cost, as part of the Portugal Stopover Programme. This will give Stopover customers the chance to visit two destinations for the price of one, and to enjoy experiences free-of-charge or at reduced prices as well as obtain exclusive discounts in partner hotels and restaurants. Portugal Stopover has already received 12,000 bookings in only the first four months of the year, totalling 50,000 since its launch in July last year.