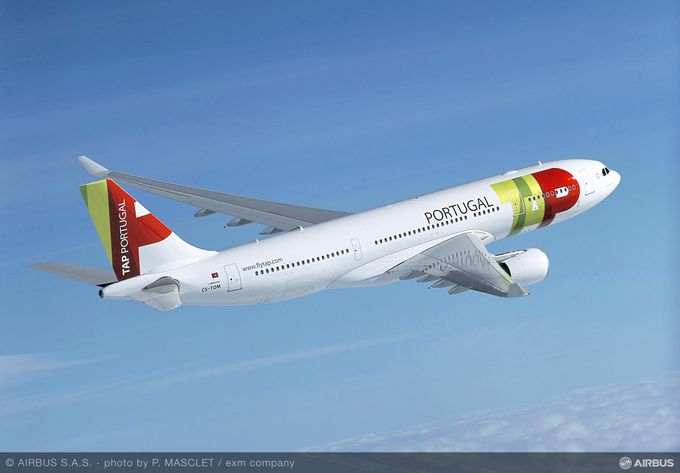 Get ready on June 10, Portugal Day, for TAP to begin flying to Toronto, Canada, Gran Canaria and Alicante in Spain, as well as Stuttgart, Germany. Still to be added to our new destinations are Bucharest in Romania, and Budapest, Hungary starting July 1, Cologne, Germany on July 15, and Abidjan, Ivory Coast, and Lomé, Togo on July 17.
In the final quarter of the coming year, TAP will launch its new route to London City Airport on October 29,  thereby becoming the only airline to fly between Portugal and this airport, located in the financial centre of the  UK capital. So far, there have already been more than 200,000  bookings to our new destinations.
Concurrently, TAP has been increasing the frequency of its flights to the Company's main strategic markets. As regards the North Atlantic, the opening of new routes to Boston and New York-JFK back in 2016, has now been supplemented by five more weekly to Toronto. As for Spain, a market responsible for 10 per cent of the entire traffic of the TAP network, we are now also offering seven weekly flights to Gran Canaria as well as Alicante, while providing more direct flights between Porto and Madrid and another six weekly between Lisbon and Valencia.
TAP has similarly consolidated its presence on the German market thanks to its 14 weekly flights to both Stuttgart and Cologne, and 5 further weekly flights to Frankfurt. Besides the 12 weekly flights to London City Airport, TAP is to add another daily flight to Manchester, UK from June 9. On the same date, Moscow, Russia will get its own daily flight from Lisbon, which will mean another two flights per week to choose from.  Nationally, Lisbon-Faro will gain another daily flight, making a new total of four per day.
TAP's new destinations will lead to an increase of 15 per cent in its passenger carrying capacity and another 10 per cent in weekly traffic over the entire TAP network. Throughout the year, the Company intends to carry on expanding its fleet with an additional plane for its long-haul routes, two more for medium-haul and another four aircraft added to its TAP Express service.
2017-06-01