TAP Stopover Programme promotes Travel & Tourism to Portugal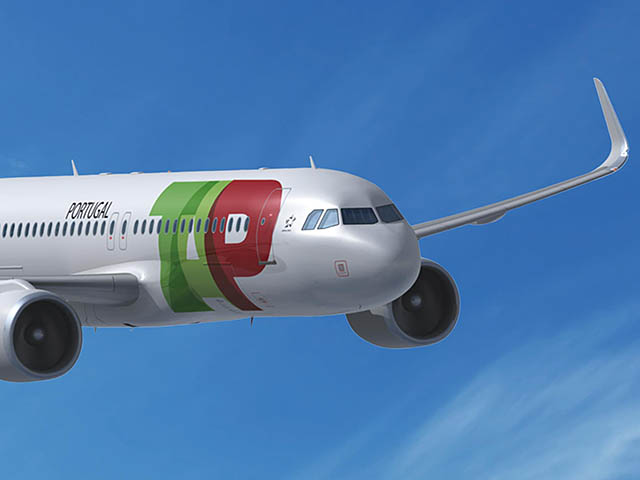 TAP Passengers can now book flights with stopover in Lisbon and Porto included in their journeys whenever their final destinations are the Azores, Madeira or the Algarve.
Thus, customers travelling from TAP European network destinations or on board any intercontinental flight that ends in Faro, Ponta Delgada and Terceira (Azores), Funchal or Porto Santo (Madeira), can now benefit from a short stay in Lisbon or Porto with no extra cost, as part of TAP Stopover Programme.
TAP launched its Portugal Stopover in summer 2016 with the aim of encouraging long haul passengers travelling with the company, in transit in Lisbon or Porto, to enjoy up to three days in either of those Portuguese cities at no additional charge.
With the changes recently introduced in TAP's Portugal Stopover branded product, the company is from now on  making all its domestic destinations available to customers who wish to stop and stay in Lisbon or Porto on their way.
Up to the end of last January, more than 40,000 passengers have booked TAP Stopover flights.
The Portugal Stopover is associated with a network of more than 150 partners who ensure exclusive prices for Stopover customers in hotels, a free bottle of Portuguese wine in restaurants and free experiences, such as tuk-tuk rides, visits to museums,  dolphin watching in the River Sado and food tastings, among others. This network will now extend to other partners in the Algarve, Azores and Madeira regions, so that travellers using  the Stopover product have access to even more benefits, not only in Lisbon and Porto but at their final destinations as well.
"With the expansion of the range of domestic destinations offered as part of the Portugal Stopover programme, TAP has again reinforced its role as an ambassador of Portugal worldwide, taking advantage of our hub's geostrategic location", said Fernando Pinto, TAP CEO.
Last October 2016, the prestigious North American Condé Nast Traveler magazine considered TAP's programme the best stopover option for US travellers wishing to stop over on their journeys before reaching their final destinations.
From the beginning to date, TAP has seen its US Stopover customers increasing, particularly those  departing Boston and Miami, while in Brazil the Stopover option proved to be very popular especially for travellers departing the Sao Paulo, Rio de Janeiro and Brasilia gateways.
"We are inviting our passengers in transit to stay and visit Portugal, now doubling the number of destinations they can discover in our country", said Fernando Pinto. "Bringing tourists to Portugal was always one of TAP's main goals, and by extending the Stopover product to the Azores, to Madeira and the Algarve, the company is further strengthening this goal," he added.
The operations reinforcement already announced by TAP  for the coming summer  reflects the increase in passengers expected to destinations such as the Algarve, Madeira and the Azores. As of June on, TAP will increase its offer with one additional  flight every day to Faro, thus growing from three to four dailies from Lisbon to the Algarve. In addition, the company will also operate the Lisbon / Faro route with aircraft with larger capacity, thus increasing the seat availability in 45 per cent.
In parallel, TAP will increase its operations to Ponta Delgada (Azores) from two to three daily frequencies, from June on as well. This reinforcement, along with the utilization of larger aircraft, will allow TAP to improve its offer to the Azores during Summer, with three dailies to Sao Miguel Island (Ponta Delgada) and two dailies to Terceira, which represents  altogether an increase of 103 per cent in capacity by offering 35 weekly frequencies connecting Mainland Portugal with the Azores.
Likewise, TAP will improve its offer to Madeira this summer, with eight daily flights to Funchal from Lisbon and two from Porto as well as five weekly flights to Porto Santo departing Lisbon.