Sun Country Airlines (Sun Country) announced new seasonal nonstop service from Denver to Mazatlan, Mexico, a new international destination for Denver International Airport (DEN).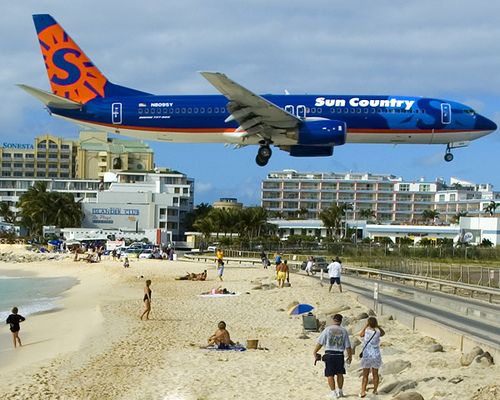 "We are pleased that Sun Country Airlines continues to invest in Denver following their successful launch of nonstop service to Minneapolis in May 2016," said airport CEO Kim Day. "It is always important for DEN to add new international destinations and this service will allow our passengers to enjoy another popular resort destination in Mexico just in time for a winter vacation."
The new service will operate once a week on Wednesdays from Jan. 24, 2018 to Mar. 7, 2018. Flights are scheduled to depart DEN at 12:00p.m. and arrive at MZT at 2:45p.m. Flights will operate using Boeing 737-800s. Sun Country Vacations® flight and hotel packages are also available to book.
At Sun Country, we love to fly our passengers to sunshine-filled destinations and are excited to partner with Denver International Airport to give our travelers access to experience all of what Mazatlan has to offer," said Jude Bricker, President and CEO of Sun Country Airlines.
"Mazatlan is a vibrant city that is sure to be a perfect fit for those planning their winter getaways."
Currently, Mazatlan ranks as DEN's second-largest unserved market in Mexico with 6,000 annual passengers. In addition, 42% of travel between Denver and Mazatlan takes place between January and March, making this seasonal flight service a great option for passengers.
"We are very pleased to have nonstop service from Denver to a wonderful Mazatlan market that offers the uniqueness of a true Mexico beach destination,"
said Marco Antonio García Castro, Secretary of Tourism for the state.
"Mazatlan lovers visiting again after a few years will find over $400 million U.S. dollars of renovations in the past few months, including the Historic District, Olas Altas Drive, the Boardwalk, the Lighthouse, North Beach, the Golden Zone, and the baseball stadium, as well as the construction of the new Aquarium, the new soccer stadium and the last stage of the airport turnpike, among others. Our visitors can enjoy 12 miles of golden-sand beaches along with superb dining, sightseeing, historical sites, water activities, beautiful islands and great tours of charming villages such as El Quelite, Concordia, Copala and El Rosario, in addition to the neighbor city of Durango, site of the old movie studios where legends such as John Wayne filmed his western movies. We look forward to welcoming Sun Country Airlines and all guests from Colorado,"
he added.