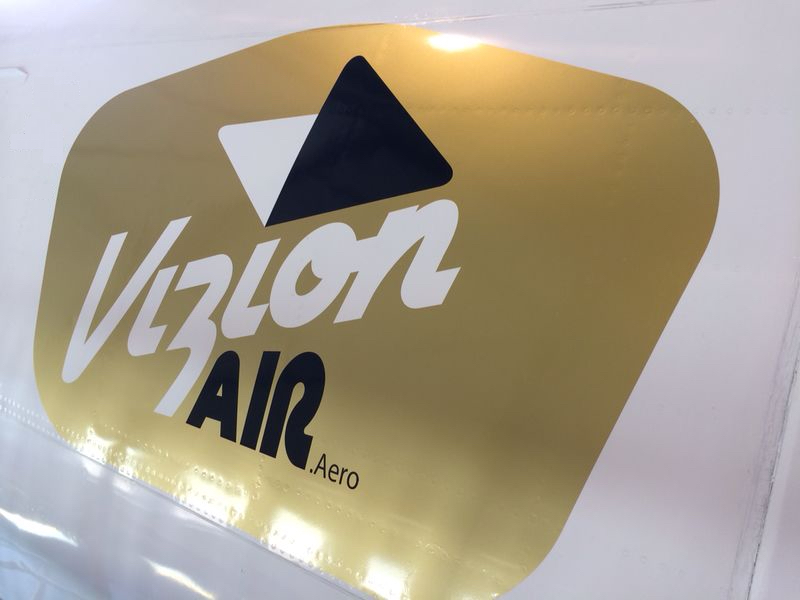 The Antwerp-based charter broker Vizion Air and the Polish airline Sprintair will join forces. In this context, both airlines signed an agreement whereby SprintAir will be providing Vizion Air two of its aircraft, an ATR72 and a Saab 340. Cooperation between the two companies is based on the shared vision that air transport must be tailored to the individual needs of each client. Therefore, they put together a high quality product on the charter market that is at the same time easy, reliable and flexible.
The ATR72 seats up to 66 passengers and will have its home base in Liege (Belgium). The Saab 340, which can carry 33 passengers, is headquartered in Bergamo (Italy). Both planes are manned and maintained by SprintAir and will be offered exclusively to customers of Vizion Air.
"Vizion Air operates in the ad-hoc charter market since 2013. Too often we have found that the network of scheduled flights in Europe shows gaps and is not always meeting the needs of our customers in terms of capacity, routing or timing" said Carl Legein, CEO of Vizion Air. "We now have a reliable partner that has appropriate aircraft and sufficient experience of charter brokers, governments, sports clubs and organizers of congresses and incentive trips on providing customized air transport services throughout Europe. For each of the two planes, we have identified a specific sales representative who will provide fast and efficient handling of the charter requests. "
"We are very pleased with this joint project with a truly pan-European role for SprintAir. The ATR72 and Saab340 are well suited for high profile duties. The combination of reliability, efficiency and speed are the most important factors. Now that these aircraft will always be available on the Western European charter market, we can provide a wide range of customers with the comfort and convenience that has always been characteristic of SprintAir" says Wim Beernaert, New Business Development Director SprintAir.
Cooperation between Vizion Air and SprintAir officially starts on 1 February 2017. Charter Applications can be sent to atr72sprintair@vizion.aero and saab340sprintair@vizion.aero.
Vizion Air is a 'boutique airline'. This means that each customer can define his own product for his passengers. This is possible thanks to the collaboration with reliable and experienced partners such Sprintair. In cooperation with an accredited travel agent Vizion Air is even developing customised travel packages. Vizion Air is the brainchild of The Aviation Factory, which with annual sales of over EUR 30 million is the market leader in the Benelux countries on the organisation of tailored air transport.
Sprintair has been working in the market of specialised air transport of both freight and passengers for almost 14 years. The fleet of Polish airline has 17 turboprop aircraft types Saab340 and ATR72.
Tuesday, January 24, 2017