A YEAR FULL OF CELEBRATIONS FOR SINGAPORE AIRLINES
ON 1ST MAY 2017, SINGAPORE AIRLINES WILL TURN 70 YEARS OLD, AND ON 2ND AUGUST 2017 IT WILL BE 45 YEARS SINCE ITS FIRST FLIGHT TO ZURICH. THE ASIAN AIRLINE HAS ALREADY STARTED ITS CELEBRATIONS LAST JANUARY WITH TWO PROMOTIONS BASED ON THE NUMBER 70.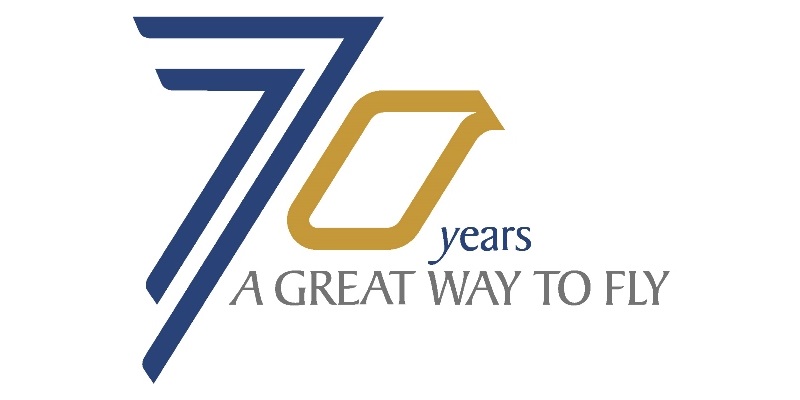 Passengers who purchased an Economy ticket on 4th,  5th and 6th January 2017 received an upgrade to Premium Economy Class on the leg Zurich-Singapore for only CHF 170. Customers had only 70 hours to secure this cost-saving upgrade.
Besides, passengers who booked between 4th January and 31st January benefitted from particularly advantageous Economy Class fares. The tens digit of all amounts in Swiss Francs was rounded to 70 – e.g. Singapore CHF 470, Bangkok CHF 570, Bali CHF 670 and Sydney CHF 970. The same principle was also applied to fares in Premium Economy Class and Business Class. The promotion was valid for two travel periods: 15th April – 23rd June 2017 and 15th August – 10th December 2017.
Furthermore, a logo has been appositely created to celebrate the anniversary, showing the number 70 combined with the stylized bird symbol in the Singapore Airlines logo.
Information about further promotions will be available on the Singapore Airlines website,  under www.singaporeair.com.
Switzerland, February 01, 2017