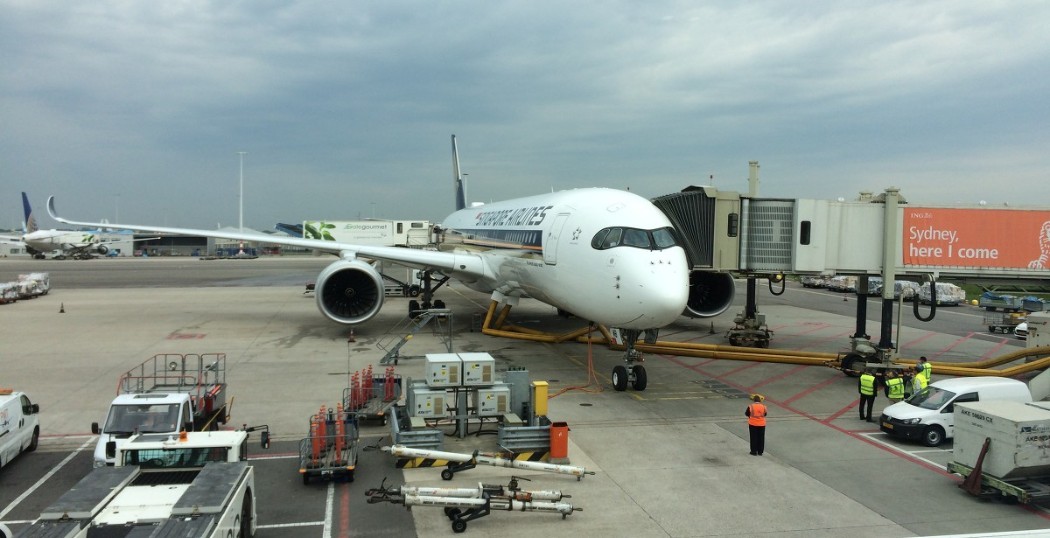 A first for Schiphol and Singapore Airlines: from now on, the brand new Airbus A350 of the Singapore  Airlines flies daily directly to Amsterdam. Schiphol is the first destination of Singapore Airlines with this type of aeroplane.
Singapore Airlines is the first airline to use the A350 on scheduled flights from Schiphol. The aircraft is a lot more efficient and quieter than the predecessors of this Airbus.
It is not the first time an Airbus A350 comes at Schiphol. Last October and in March this year Finnair has flown an A350 to Amsterdam. The first time was to show a brand new type of aeroplane and the second time to pick up stranded passengers in Brussels after the terror attacks from Schiphol. Those passengers could not return to Helsinki from Brussels after the attacks at Zaventem airport.