Saudi Arabian Airlines refuses to fly passengers who expose arms and legs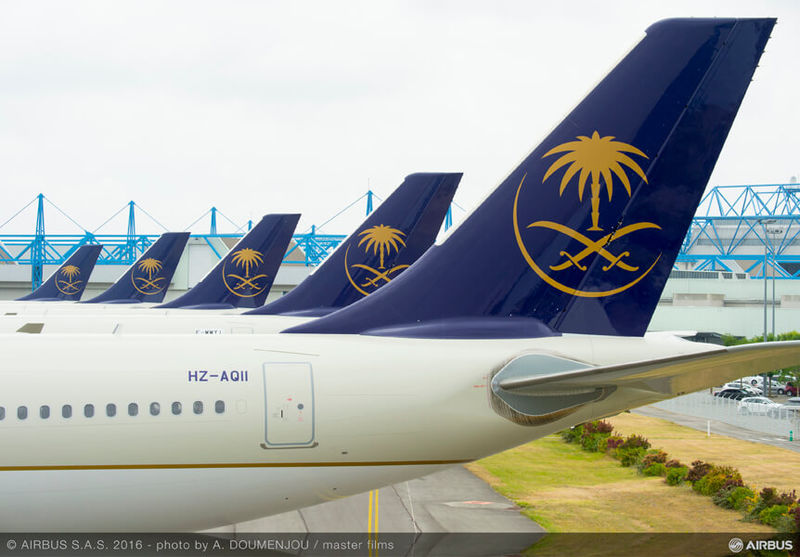 Just when the United Airlines leggings saga had died down, another airline has hit headlines for a stringent dress code. Saudi Arabian airlines, also known as Saudia Airlines, has warned its passengers that they would not be allowed to board if they are not dressed appropriately.
Leaving no room for doubt, the airline has said that it would refuse to board female passengers who haven't covered their arms or legs or any men wearing shorts.
"Women exposing legs or arms, or wearing too thin or too tight clothes and men wearing shorts exposing legs," the national carrier said on its website, adding that flyers must not be "clothed in a manner that would cause discomfort or offence to other passengers."
While the strict dress code for flyers has come in for criticism from many quarters, with a Twitter user even calling the carrier's aircraft "holy planes," former head of tourism and health, Ali Al Ghamdi, said that the code was not only for Saudia but was issued by the International Air Transport Association (IATA) and the carriers follow it in different ways.
However, IATA has slammed these claims and said "Reports in the media that IATA issues guidelines on dress code are incorrect. Dress code policy is entirely at the discretion of the airline," according to IATA.
Strangely, the move comes just after the kingdom had said that it wanted to attract more tourists from Western countries and was willing to relax many of its restrictions for the purpose.
The incident gained attention worldwide and numerous people slammed the carrier for its decision. Even model Chrissy Teigen spoke up against the airline and wrote on Twitter: "I have flown United before with literally no pants on. Just a top as a dress. Next time I will wear only jeans and a scarf."
Source: International Business Times