A MyCargo Airlines B747-400F registered TC-ACR operating flight #SV916 to Jeddah on behalf of Saudia Cargo overran runway 21 on aborted take-off at Maastricht-Aachen Airport in Beek, The Netherlands, at 23:36 local time on 11 November 2017. It came to a stop on soft ground.
The fire and safety vehicles rushed to the scene of the incident, but there were no injuries to the crew.
Apparently, one or more engines stalled, causing the pilots to abort the take-off.
The cargo hold will have to be unloaded and fuel to be syphoned before the aircraft can be towed back to the runway. Meanwhile, the runway remains closed 18 hours after the incident.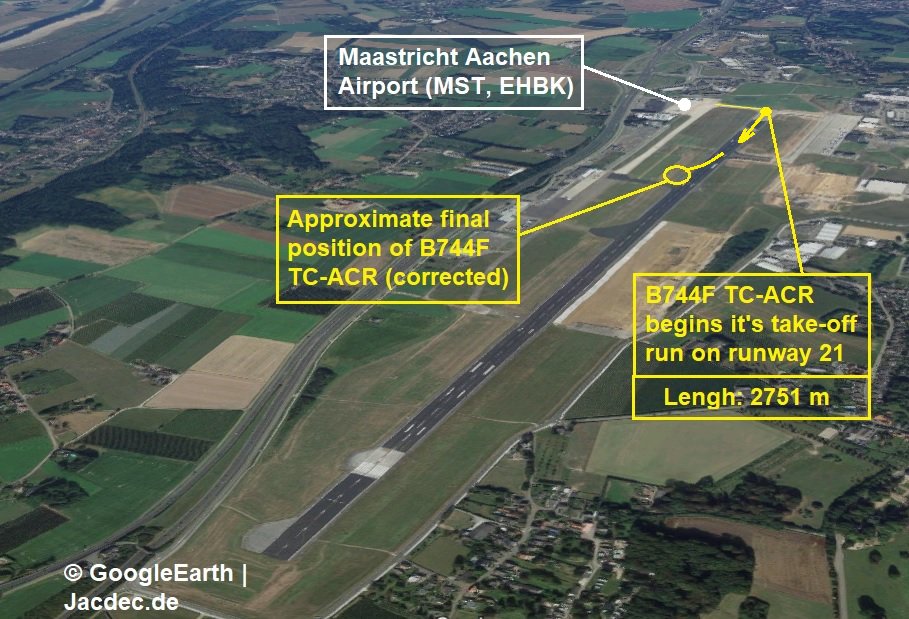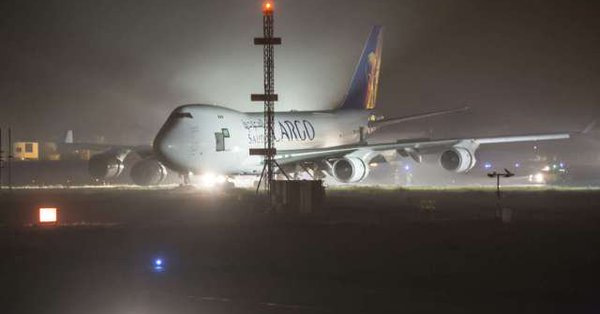 Sources: jacdec.de, transport-online.nl, airlive.net