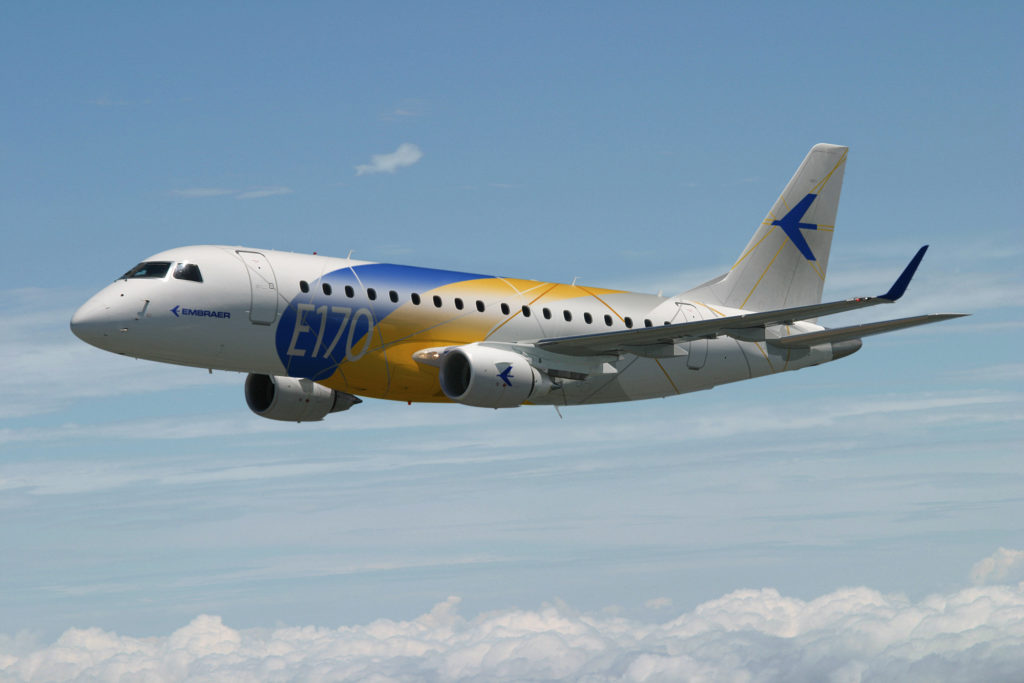 Just weeks after receiving the Type Certificates from the Russian authorities for the E170 and E175 jets, Embraer announces that S7 Airlines will be the first operator of the E170 in the country. The airline signed an agreement with GE Capital Aviation Services (GECAS) to lease 17 E170 pre-owned jets, therefore not impacting Embraer's order backlog. The airline will start to receive the aircraft in the first half of 2017.
"Once again, GECAS joins Embraer to provide aircraft to the Russian market," said Arjan Meijer, Chief Commercial Officer, Embraer Commercial Aviation. "We welcome S7 Airlines to the growing E-Jets operators' family. We are delighted to see the E170 in operation with one of the largest Russian Airlines, supporting the airline as it spreads its wings around Russia. S7 is now the carrier with the largest network outside Moscow serving regional and intra-regional markets."
"New E170s will allow us to gain momentum in the development of regional air transportation. We see this segment as highly potential. Today, air transportation is concentrated in Moscow, and passengers from Ural cities often have to fly to the Far East through a connecting flight in Moscow. The first Embraers will be based at the Novosibirsk Tolmachevo airport which is located well enough to serve as an efficient hub for other regions. The new type of airliners will allow us to launch flights from small and hard to reach cities, where the use of medium-haul aircrafts is impossible," said Vladimir Obyedkov, CEO of S7 Airlines.
"The introduction of the E170 into the S7 fleet is the result of our thorough analysis of the airline's growing needs", said Alec Burger, GECAS President & CEO. "The E170 offers strong economics and is well-suited to help S7 serve the Russian markets."
The E-Jets are already well established in several countries in the region– Poland, Finland, and Bulgaria – and in CIS (Commonwealth of Independent States) countries where Embraer customers operate E-Jets in Kazakhstan, Azerbaijan, Belarus, Ukraine and the Republic of Moldova. The E190 and the E195 were certified by Russia in 2012, and Saratov Airlines has been flying the E195 since 2013.
Embraer is the world's leading manufacturer of commercial jets with up to 130+ seats. The Company has over 100 customers all over the world operating the ERJ and E-Jet families of aircraft. For the E-Jets program alone, Embraer has logged more than 1,700 orders and over 1,300 deliveries, redefining the traditional concept of regional aircraft by operating across a range of business applications.
Amsterdam, The Netherlands, December 22nd, 2016