The Irish low fares airline Ryanair started flying a new route between Berlin and the Cologne-Bonn Metropolitan Region on 3 September 2015. Ryanair is flying five times a day from Schönefeld to Cologne/Bonn Airport. Boeing B737-800 aircraft, with a capacity for 189 passengers, are being operated on the route. The route is the only German domestic connection currently offered by Ryanair.
Ryanair base opening at Berlin Schönefeld
In the course of Ryanair's expansion plans in Germany, the airline will furthermore be opening a new base at Berlin Schönefeld Airport on 27 October 2015. Five Boeing 737-800 aircraft will be stationed here. With 17 new routes, the airline will be trebling its presence to a total of 24 routes and will be offering many new and attractive flight connections from Berlin Schönefeld. Ryanair is planning 197 flights per week with which it will carry up to 2.6 million passengers per year.
Cologne – cathedral city on the Rhine
The biggest city in North Rhine-Westphalia looks back on a long history. Narrow streets and little squares are typical of the old part of town that was rebuilt after the Second World War. The city on the Rhine offers a wealth of entertainment options with more than 60 theatres and cabarets, 40 museums, and 130 galleries. Besides the cathedral, one of Cologne's distinctive landmarks, the city offers further architectural attractions in the new Rheinauhafen district. Cologne/Bonn Airport is around 15 kilometres from Cologne's city centre and is quickly reached using the regional and suburban railway links.
Bonn – former capital city
The former federal capital city is located around 16 kilometres south of Cologne/Bonn airport. Visitors can see many places of interest from the political history of the Federal Republic of Germany, such as the German Parliament's old plenary hall and the Kanzlerbungalow, the former residence of the German Chancellor.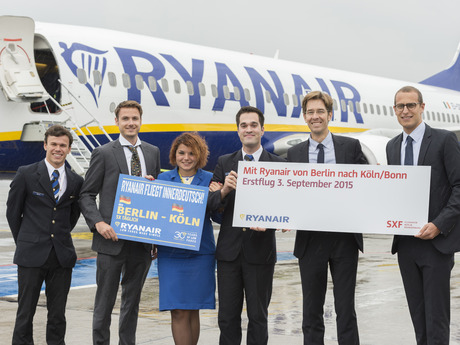 03.09.2015