Belgian trade union CNE/LBC considers "scandalous" that Ryanair sends "no show" warning messages to its staff in the aftermath of the strike on Wednesday and Thursday.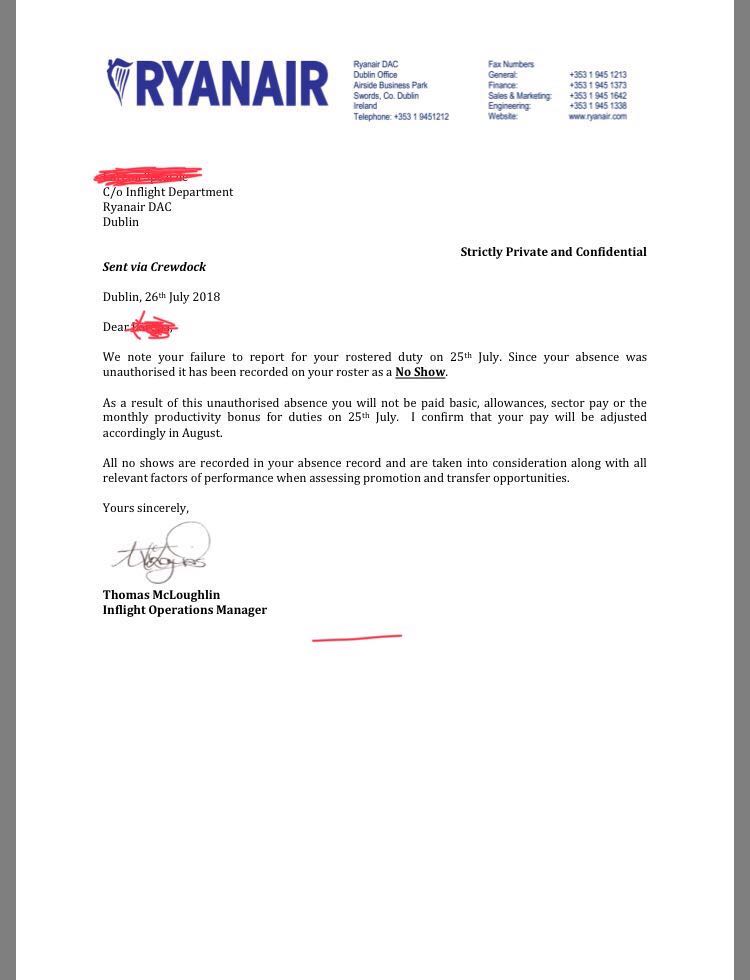 "A 'no show' is a gross negligence that most often leads to dismissal without compensation in case of repetition. Going on strike can in no way be considered as a fault. This goes against all international conventions", said CNE/LBC.
"Indeed, it has been too long since the slowness of the courts and the inertia of the social inspection services allow Ryanair to continue to develop its model and its exploitation with impunity", deplores CNE/LBC.
The Christian union addressed Belgian Prime Minister Charles Michel and Employment Minister Kris Peeters, European Commission President Jean-Claude Juncker and European Commissioner for Employment Marianne Thyssen, and expects that they react according to their function.
Ryanair cancelled 600 flights on Wednesday and Thursday due to a cabin crew strike in Belgium, Portugal, Spain and Italy, affecting some 50,000 passengers.
Ryanair has sent similar intimidation letters to its Irish pilots who went on strike and announced it is reducing its Dublin fleet from 30 to 24 aircraft next winter, making 100 pilot jobs and 200 cabin crew jobs redundant. Reading between the lines of this letter, it looks like the striking pilots will be given the choice of being dismissed or accepting a job in Ryanair's new charter subsidiary Ryanair Sun in Poland. As a result, they announced a new strike on Friday, 3 August 2018.