Ryanair today (10 Jan) revealed that its improved mobile app has received over 17m downloads, making it the number one airline app in Europe on both iOS and Android, as it reported record app usage from customers.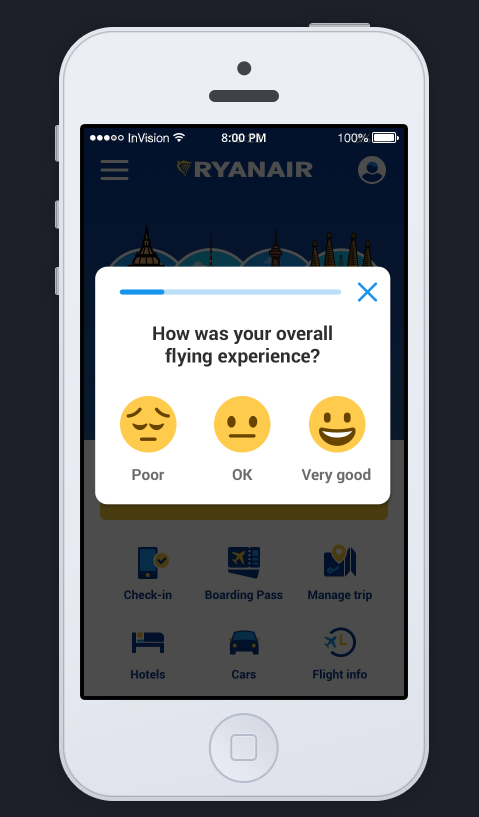 Visits from the app increased by 70% in the last week in December and first week in January as more Ryanair customers continued to make bookings via non-desktop devices, while the app has received an average rating of 4.5 stars out of 5 from customers across Europe.
Users now have the option of rating the app in real time as they process a booking, with iOS users giving the app 4.6 stars out of 5, and Android users giving a 4.3 rating. Irish iOS customers rated the app 5/5, with users in France, Germany, Greece, Italy, Netherlands, Poland, Spain and the UK all rating it 4.5 or higher.
The Ryanair app also features the "My Ryanair" customer log-in function, allowing even faster access and easier booking of Europe's lowest fares, and is available in 8 languages, with a Portuguese version launching soon, allowing customers to:
Log in via the "My Ryanair" feature
View flight info
Save travel documents
Choose & book fares & allocated seats
Book hotels & car hire
Check-in & download mobile boarding passes
Ryanair's Chief Marketing Officer, Kenny Jacobs said:
We are continually improving our mobile app on both the iOS and Android platforms and we're pleased to see customers are enjoying our upgrades and exciting new features by making Ryanair the number one airline app in Europe with 17m downloads, while awarding it a 4.5 star rating. Visits from the app increased by 70% over the holiday period as we continued to see traffic from non-desktop devices outnumber desktop visits, which is why we are developing each new digital feature with a mobile-first outlook as part of our "Always Getting Better" improvement programme.
10 Jan 2017