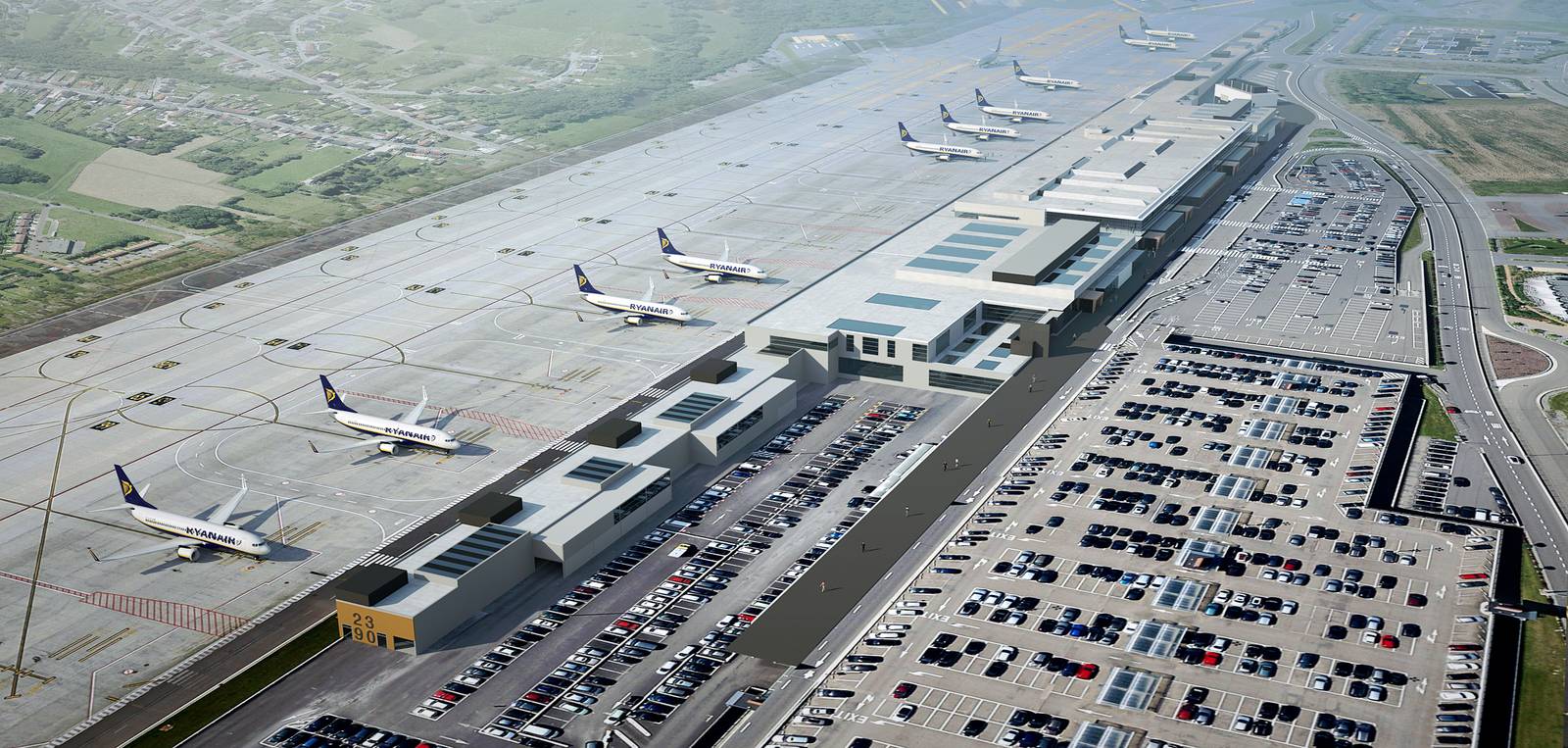 The Irish low-cost airline has informed the operational staff of Charleroi Airport of its intention to establish a technical maintenance centre for its own  aircraft in the immediate vicinity of the runway in Gosselies, and possibly also for aircraft from third-party operators.
If this project has been vaguely evoked in the past, it finds all its relevance today with the extension of the infrastructures of the regional airport and its parking for airplanes. Investments will allow airlines to base 29 aircraft in Charleroi as of the next summer season, against 22 in the current configuration.
The challenge for Ryanair is to have a sufficient critical mass (i.e. a sufficient number of airplanes based in Charleroi) before launching a maintenance activity in Gosselies. This type of intervention necessarily takes place at night.
Fifteen years after implanting its very first continental base in Charleroi (which is still one of its largest bases), the Irish company remains by far the first customer of the airport. Its planes provide nearly 80% of the traffic with just under 80 destinations served. Today, Michael O'Leary bases about 15 Boeing 737-800s on the tarmac of Charleroi.
If the Irish intention to invest in a Charleroi maintenance centre is confirmed, it will be up to its managers to find a hall or a field capable of responding to this potential new business. This virgin land does exist. Even better, it is ideally located at the edge of the track, but it is currently full property of the equipment manufacturer Sonaca, which does not say no to a rental, or even to a collaboration with Ryanair.
"We are obviously open to meeting Ryanair's management, which should be organised in January, to study with them the sale or lease of all or part of the coveted land," said Bernard Delvaux, CEO of the Sonaca Group.
Bernard Delvaux goes even further in suggesting some form of partnership with the Irish company, given the technical capacity and the operational organisation of the Sonaca teams.
Depending on the size of the project, between 20 and 30 jobs could be created.
Sources: L'Echo, RTBF