Over 3,500 New Jobs To Be Created In 2017 As New Aircraft Deliveries Boost Fleet Number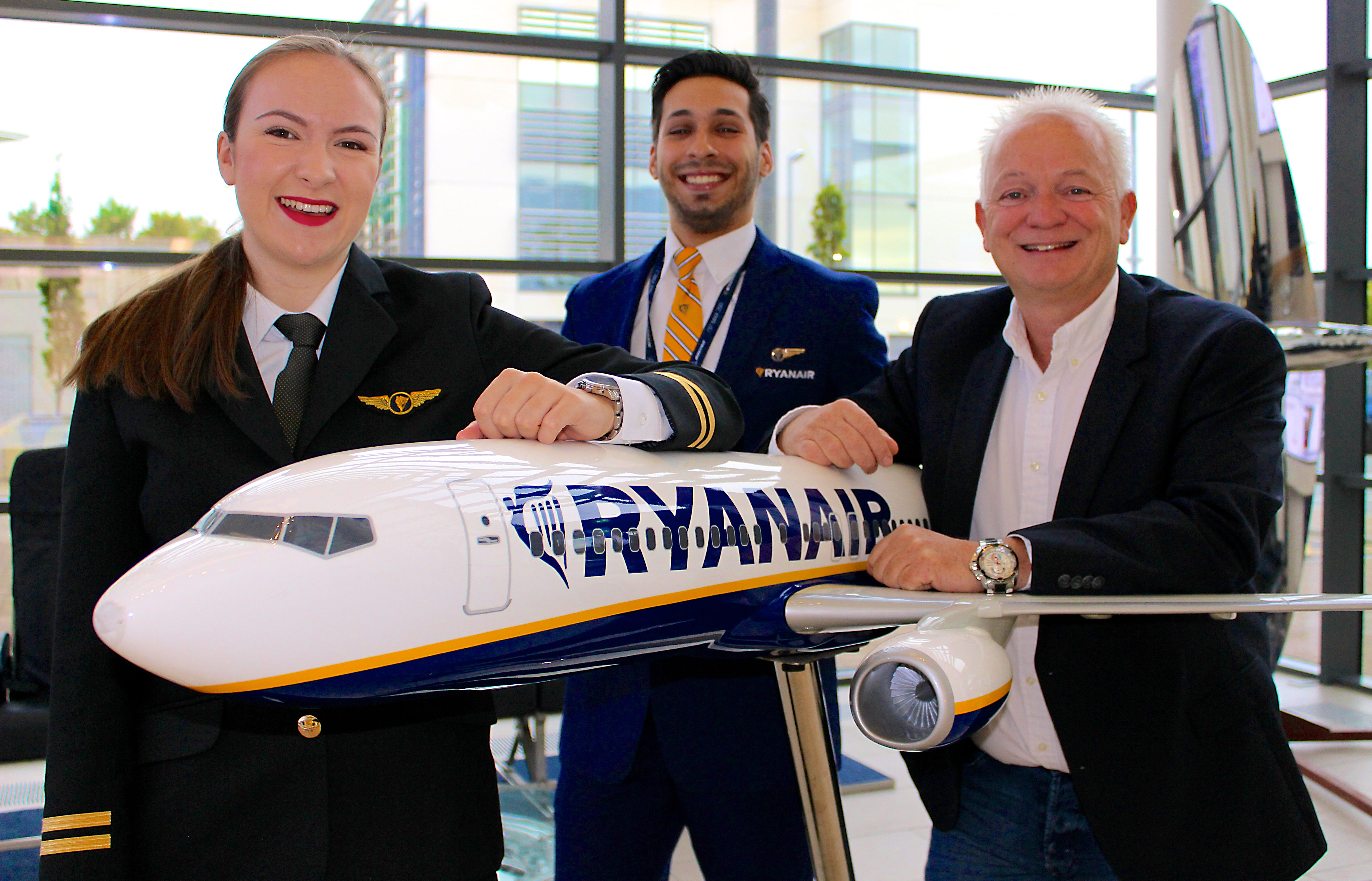 Ryanair today (4 Oct) announced that it is to launch a major recruitment drive as it plans to take delivery of 50 new aircraft in the next 12 months.
Ryanair announced that it will be hiring 2,000 new cabin crew, 1,000 pilots and 250 aircraft engineers, as well as promoting over 300 First Officers on its command upgrade programme across its 84-base European network.
A range of new positions will also be created in IT, Sales & Marketing, Digital Experience, Finance and Commercial at Ryanair's Dublin office, and also at its Travel Labs Poland subsidiary in Wroclaw.
Eddie Wilson, Ryanair's Chief People Officer said:
2017 is set to be our busiest recruitment year to date, and we are continuing to invest heavily in talent for the future. Ryanair is now considered to be the 'go-to' airline for both cadet and direct entry hires, with our industry leading 5/4 roster for pilots, and both pilots and cabin crew have the opportunity to work on the youngest fleet in Europe as we take delivery of our new Boeing aircraft.

As our aircraft numbers grow from 355 to over 500 in the next 5 years, Ryanair will hire over 5,000 new people. Candidates interested in all current opportunities should visit careers.ryanair.com for further information.'