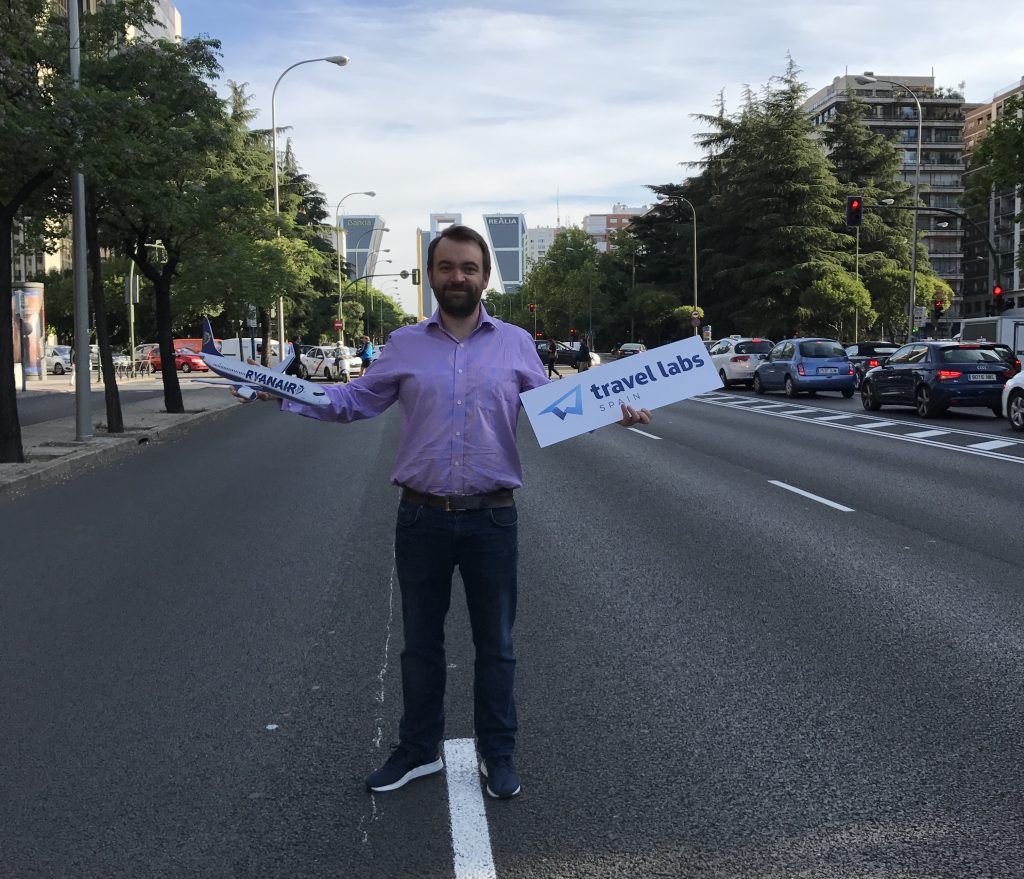 Ryanair today (9 May) launched Travel Labs Spain, a state-of-the-art digital and IT innovation hub based in Madrid city centre, and announced the creation of 250 new jobs.
Travel Labs Spain will be the airline's third digital innovation hub following Dublin and Wroclaw, Poland, with recruitment underway for a range of roles in social media, digital experience, business intelligence, Java development and testing.
Labs continues to deliver the core digital facets of Ryanair's "Always Getting Better" programme, with Ryanair.com now the world's largest airline website, its best-in-class app having over 19m active users and more than 20m customers signing up for the "My Ryanair" customer registration programme, as Ryanair strives to become the "Amazon of travel."
A recruitment day will be held on Wednesday, 24th May, between 13:00 and 20:00, in Hotel Vincci, Calle Gran Via 66, Madrid, with candidates being sought for roles including:
Automation Tester
Build & Release Engineer
Business Analyst
Data Engineer
Data Scientist
Digital Experience Analyst
Frontend Developer
Full Stack Developer
Insight Analyst
iOS Developer
IT Helpdesk
Java Developer
.Net Developer
Scrum Master
Social Media Community Managers
Ryanair will carry 6.8m customers through Madrid Airport this year, with 50 low fare summer 2017 routes, including 7 new routes to Cagliari, Lamezia, Luxembourg, Naples, Newcastle, Nuremberg and Verona.
In Madrid, Ryanair's Chief Technology Officer, John Hurley said:
Ryanair's low fares revolutionised air travel and now through Ryanair Labs, we are changing the world of online travel. As the largest airline in Spain, we are pleased to launch Travel Labs Spain, our third digital and IT innovation hub, which will create 250 new jobs. Madrid is a major tech city, with a highly educated workforce and the home of some of Europe's biggest tech innovators. We want the brightest and best talent to join our online travel revolution.
A full list of available roles can be viewed via this link – https://careers.ryanair.com/search/#search/page=1&departments=itlabs,travel-labs-madrid