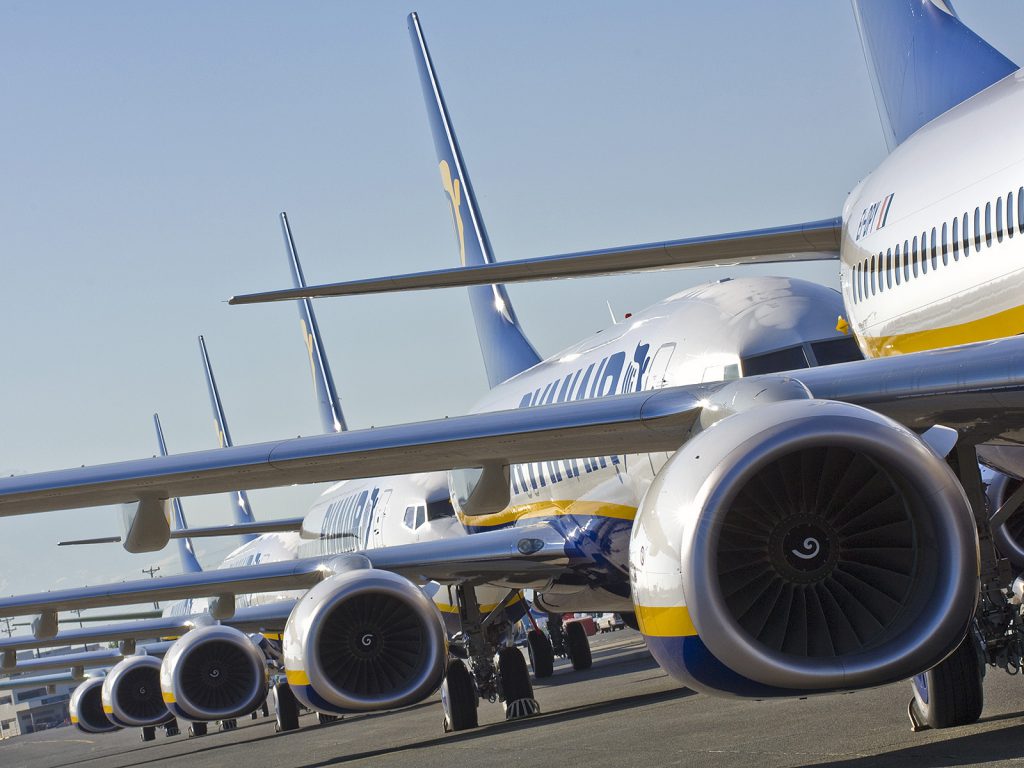 Ryanair is coming to South Africa on the 19th, 20th and 21st February to meet engineers who are interested in working in Europe!
Ryanair is carrying 129 million passengers per annum on a fleet of over 425 Boeing 737-800 Series aircraft. Between 2018 and 2024, the passenger numbers will increase to 200 million PAX and the fleet to 580 aircraft and as a result, Ryanair is looking to recruit experienced ENGINEERING STAFF for bases throughout Europe.
Ryanair engineering is going through an exciting expansion phase in preparation for fleet growth from 430 to 600+ aircraft by 2024, including the introduction of the game-changer Boeing 737 MAX 200 in 2019.
These all-new 737 MAX 200 aircraft incorporate the latest technology engines and winglets which reduces fuel consumption and noise emissions, ensuring Ryanair remains Europe's greenest, cleanest airline.
There are opportunities in Ireland, UK and throughout Europe and require the following;
Technical Services Engineers
Simulator Engineering
Technical Standards & Training
Fleet Planners
Project Engineers
Graduate Engineers
Area Supervisors
Purchasing & Materials
Line Maintenance
Base Maintenance
Junior Aircraft Engineers
Further information on these highly skilled jobs can be found here: http://careers.ryanair.com/engineering/.
The Johannesburg roadshow will take place at 9 am and 1 pm on Monday 19th February and at 11 am and 3 pm on Tuesday 20th February at The Lakeview Boutique Hotel & Conference Centre, 94 Wilge Road, Farrarmere.
The Cape Town roadshow will take place 11 am and 3 pm on Wednesday 21st February at The DoubleTree by Hilton Cape Town Upper Eastside.
*Please note, Ryanair people will only be available at the specific times noted above and sessions will run for 2 hours.