What happened at Ryanair?
There was a big worry yesterday and this morning at Ryanair and the concerned travellers did not know exactly what was going on. The airline cancelled several flights and notified passengers by SMS, sometimes only an hour before the time of take-off. Thus, at least 1,000 people had to manage to find a hotel while waiting for a flight to return home. The situation now seems to be back to normal.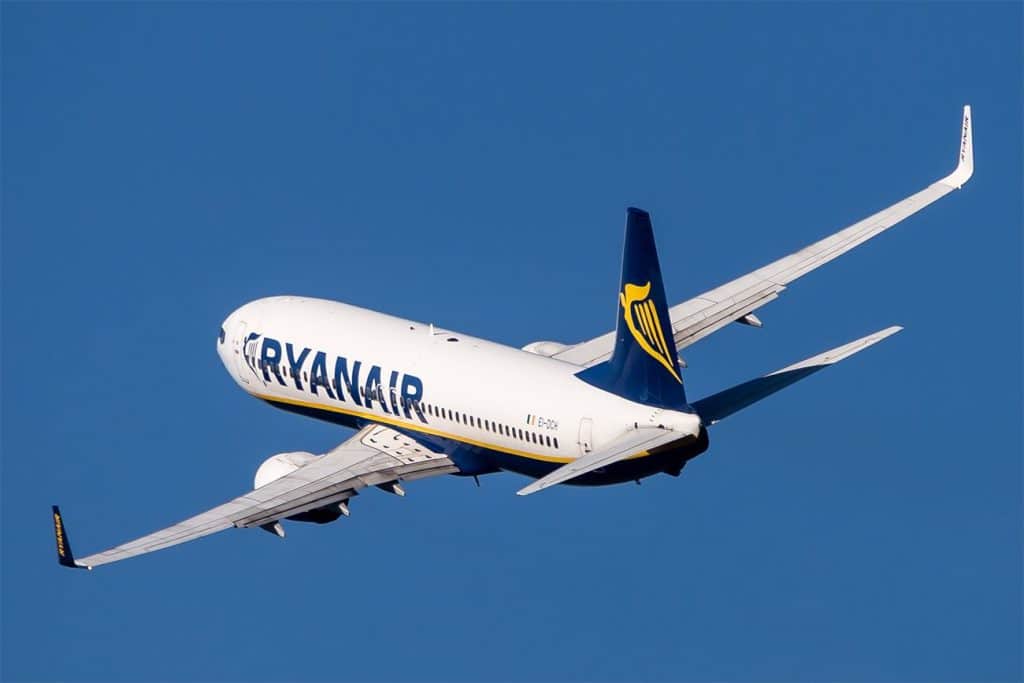 A real nightmare. Many travellers were stranded without knowing when they could go home. Ryanair suddenly decided to cancel several flights from Charleroi to Spain and Greece last night without giving any reason.
The airline did not take the soft approach, it warned every traveller concerned by SMS, sometimes only an hour before the scheduled time of their take-off. This is the case of Nicolas, who explains to RTL television channel that he had to take off at 21:24 to return to Brussels, but received a message of Ryanair at 20:30, informing him that his flight is cancelled and that the next one is … next Sunday. Always nice to read, especially since he was supposed to go to work on Monday.
In Charleroi, passengers bound for Santander in Spain were reportedly warned in front of the boarding gate. "We had to turn around and go back to get our luggage back," another witness said.
Lack of pilots due to storms in Italy
Whose fault? Yesterday evening, passengers were still in the dark about the exact reasons for these chain cancellations. The airline was very difficult to contact and its offices were closed at some airports, several travellers deplored on Twitter.
Even the spokesman for Charleroi airport Vincent Grassa did not understand what he was going through. "There was a lack of personnel, but it may be a very different problem. It's quite complex, it's the first time it happens, except in the case of a strike, but I do not think this is the case," he said to RTL.
And finally, the problem was identified: there was a lack of crew and pilots due to the difficult climatic conditions in Italy, where severe thunderstorms struck last night in Tuscany, causing floods and landslides. "Aircraft are stuck in Italy following very big storms," said  Grassa. "The planes cannot come back anymore, so there are problems in other bases because the planes are not available for their other scheduled flights," he added.
More than 1,000 travellers affected
Meanwhile, more than 1,000 travellers have been affected. Six flights were cancelled at Charleroi last night: three flights to and from the Greek island of Corfu, Santander in Spain and Pisa in Italy. Not to mention the many delays to/from Palermo, Pisa, Bologna, Brindisi, Santander, Athens and Corfu.
The situation is now restored and the flights have all resumed their normal schedules, assures in the evening the spokesman of the airport of Charleroi. But there are still many outstanding issues, such as the fact that no compensation is currently foreseen. If the airport spokesperson said earlier that travellers were taken care of in Belgium, this was not the case in other countries, where many of them had to make do with their luggage and find a hotel, waiting for the next flight.
Are you affected? Claim your rights
But what if you are in the case? You must immediately complain to Ryanair and demand a refund because when an airline abandons you, as a passenger, you are entitled to claim a return flight AND food and drinks in the meantime. If your complaint is not heard, you can then turn to a consumer rights outfit such as Test-Achats or the European Consumer Centre. Good luck!
Source: RTBF, RTL and Newsmonkey