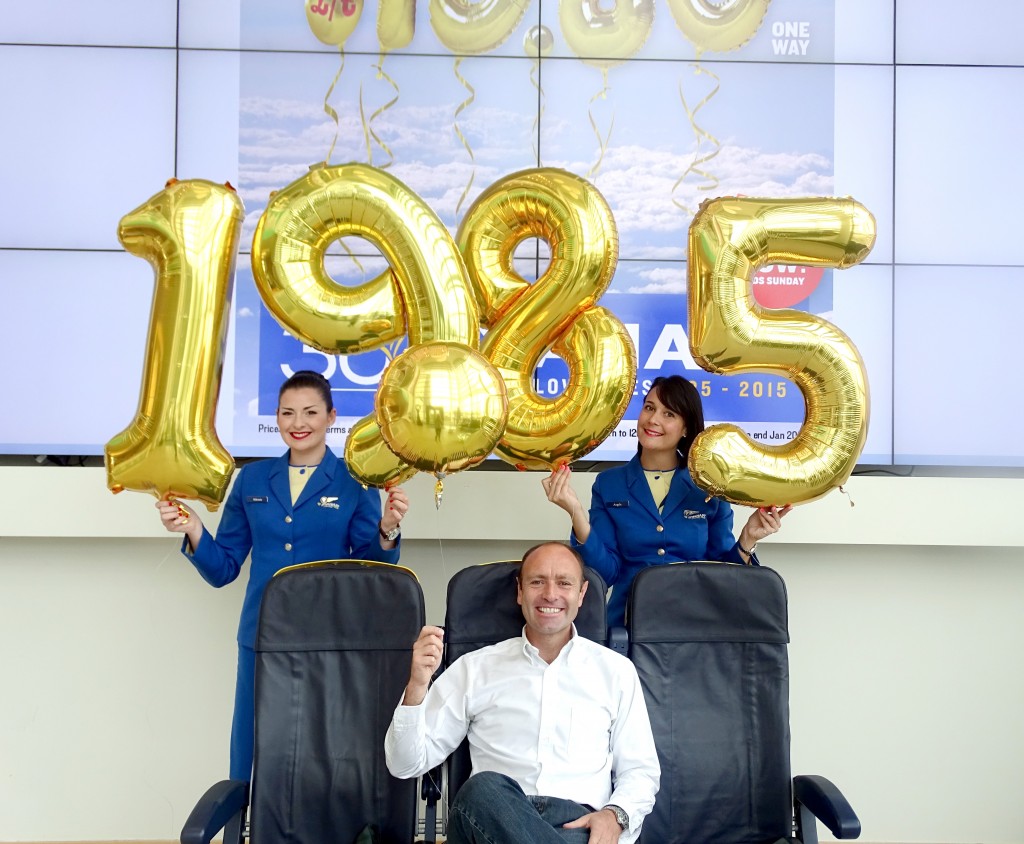 Ryanair today (7 July) marked the 30th anniversary of its first flight by launching a special birthday seat sale, with 1 million seats on sale across its entire network for just €19.85.
Since its first flight took off on 8th July 1985, Ryanair has grown:
         From 1 route (Waterford to London Gatwick) to over 1,600 routes
         From 2 countries to 30 across Europe and North Africa
         From 4 daily flights to over 1,600 daily flights
         From 1 aircraft to over 315, with orders for a further 380
         From 1 base to 74 base airports
         From a team of 51 people to over 9,500 aviation professionals, comprising over 45 nationalities
         From carrying 5,000 annual customers to over 100m p.a. and over 750m in total.
To mark its 30th birthday, Ryanair is releasing 1 million seats across its entire European network priced at €19.85 for travel between September and the end of January. These special birthday seats are available for booking on the Ryanair.com website from 00.01hrs on Wednesday, 8th July, until 24.00hrs on Sunday, 12th July.
Ryanair's Chief Marketing Officer, Kenny Jacobs said:
"Wednesday, 8th July marks the 30th anniversary of Ryanair's first flight from Waterford to Gatwick and to celebrate and thank our customers, we're going back to 1985 – with one million seats on sale for just €19.85.
Ryanair revolutionised and democratised air travel in Europe and 30 years on, we have grown to become Europe's biggest airline, carrying 100m people annually, between 30 countries, and saving European customers over €11bn every year by choosing Ryanair over high fare competitiors. In fact, this €19.85 sale will save customers a further €125m.
The one thing that hasn't changed is our fares, as we continue to offer Europe's lowest airfares, with the biggest route network and best service. These €19.85 fares go on sale on the Ryanair.com website from Wednesday, with a million seats available across our entire network for travel between September and the end of January, which must be booked on the Ryanair.com website by midnight Sunday (12th July)."
07 Jul 2015