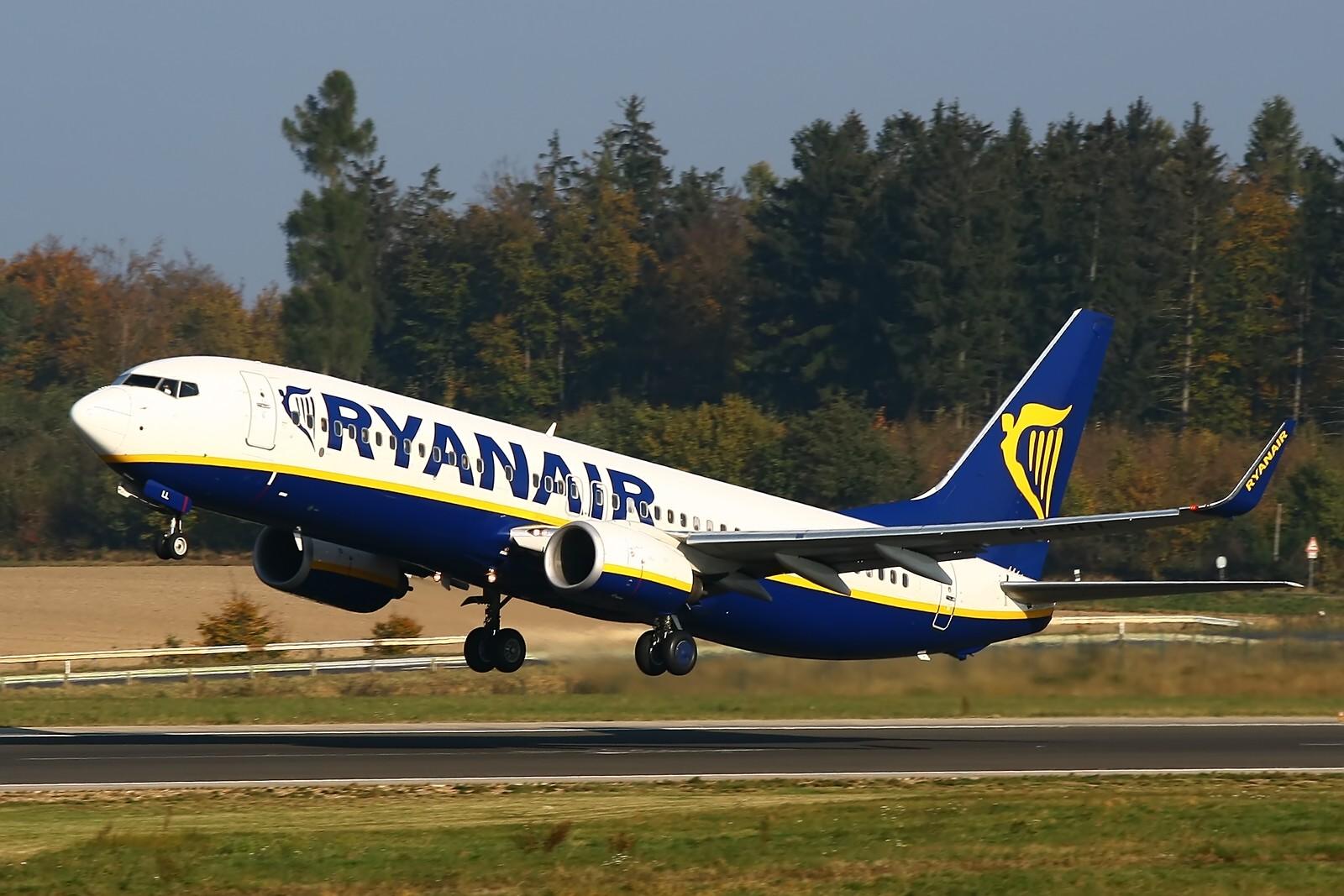 UK COULD BE LEFT WITH NO FLIGHTS TO/FROM EUROPE AFTER BREXIT
Ryanair today (29 Mar) called on the UK Government to put aviation at the forefront of its negotiations with the EU and provide a coherent post-Brexit plan, or risk leaving the UK without any flights to/from Europe for a period from March 2019, when it exits the EU.
With the UK set to leave Europe's "Open Skies" system, the UK Government will either have to negotiate a bilateral agreement with the EU to allow flights to/from Europe to continue, or else revert to historical WTO rules, which do not cover aviation, thereby raising the distinct possibility of no flights between Europe and the UK for a period from March 2019 in the absence of a bilateral deal.
Ryanair, which employs over 3,000 UK staff and will carry over 44m customers to/from British airports this year has already pivoted growth away from the UK to other EU airports, basing no additional aircraft at its 19 UK airports in 2017 and cutting its growth rate from 15% to just 6% this year.
As Westminster prepares to trigger Article 50 today, Ryanair called on the UK Government to immediately outline a strategy to maintain low fare air travel between the UK and the EU from March 2019, and warned there were just 12 months to go until possible schedule cuts are made, as summer 2019 schedules must be released in March 2018.
Ryanair's Kenny Jacobs said:
Some 9 months on from the Brexit referendum, we are no closer to knowing what effect it will have on aviation. It's become worrying that the UK Government seems to have no plan B to maintain Britain's liberalised air links with Europe, in the absence of remaining in the "Open Skies" regime.

With Britain planning to leave the EU and its Open Skies agreement, there is a distinct possibility that there may be no flights between the UK and Europe for a period of time after March 2019. The best we can hope for is a new bilateral agreement between the UK and EU, however, we worry that Britain may not be able to negotiate such a bilateral in time for the release by airlines of summer 2019 schedules in mid-2018.

Ryanair, like all airlines, plans its flights 12 months in advance, so there are just 12 months to go until we finalise our summer 2019 schedule, which could see deep cuts to our flights both to, from and within the UK from March 2019 onwards. The UK Government must respond to the airlines and our customers, and put aviation at the top of its agenda when it negotiates its Brexit deal with Brussels. Britain's airlines, airports and holidaymakers need a real and early solution for aviation, or risk Britain being cut off from Europe in March 2019.
Comment
: Why is Ryanair so adamant to have successful Brexit negotiations on aviation matters? Because, despite the fact that Ryanair is an Irish company, its shareholders are in majority English and American. Hence, in the case of Brexit, Ryanair would be considered as a "foreign" company and lose all its traffic rights within the EU! That would be catastrophic for the low-cost airline.