DISCOUNTED FLIGHTS & TRAVEL BENEFITS FOR ERASMUS STUDENTS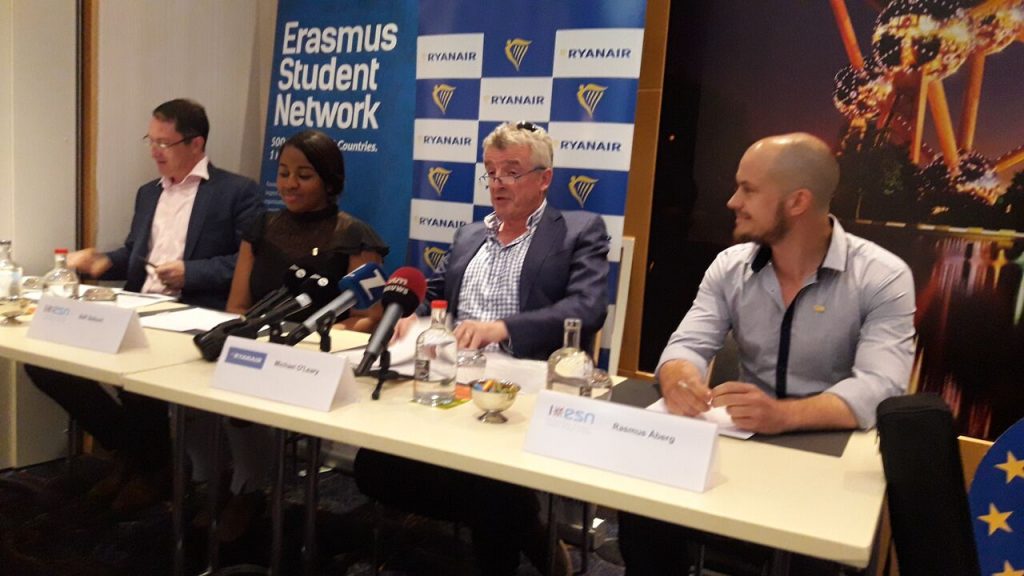 Ryanair today (17 Aug) launched a new dedicated booking platform in partnership with Erasmus Student Network, offering Erasmus students fare discounts, free bags and tailored travel offers.
Delivered as part of Year 4 of Ryanair's "Always Getting Better" programme, this partnership offers Erasmus students a dedicated ESN booking platform where they can avail of:
15% flight discounts on the Ryanair.com website
A free checked-in bag with every flight booked
Weekly travel offers to enable Erasmus students to move more easily across Europe
Tailored Ryanair in-journey offers on the mobile app
A new community forum to share travel hints & tips launching soon
Ryanair's Robin Kiely said:
We are pleased to launch our brand new Erasmus Student Network platform, offering university students across Europe a range of exclusive flight offers, free bags and tailored discounts to suit their budget. Any Erasmus student with a valid ESNcard can sign up via the "MyRyanair" registration service and save even more while they travel on Europe's biggest airline with the widest route network and the lowest fares.
President of Erasmus Student Network, João Pinto said:
We are excited to see this new booking platform go live, bringing so many travel opportunities to Erasmus students. This cooperation is a game-changer for young people with wanderlust who want to discover Europe during their exchange abroad. We look forward to seeing all those students benefiting from discounts and special offers to make their experience not only affordable, but also more enjoyable.
For more information visit Ryanair.com/ie/en/plan-trip/explore/Erasmus