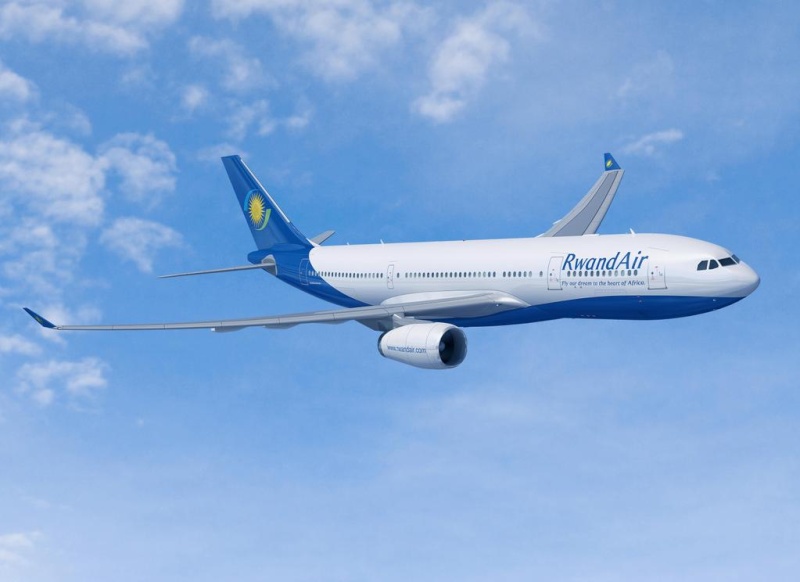 From 14 July, the Rwandan airline company RwandAir will operate direct flights between the Rwandan capital, Kigali, and Brussels. The flight will take place three times a week on Tuesdays, Thursdays and Fridays. After the stop in Brussels, the plane will continue on to London Gatwick, from where it will fly back to Kigali direct. Tickets for the flights are already on sale.
From Friday 14 July, passengers of RwandAir will be able to take a direct flight from Kigali International Airport to Brussels Airport. The airline is planning an additional transit stop in Brussels on the existing Kigali-London Gatwick connection.
The three flights per week to Brussels are scheduled for Tuesdays, Thursdays and Fridays and will be operated with an A330-200 with 244 seats, 20 of which will be business class, 21 premium economy and 203 economy. The flight will depart at 10:30 hours at Kigali local time, landing at Brussels at 19:00 hours. At 20:10 hours the flight will continue to Kigali via London Gatwick.
The connection with Kigali offers Rwandan passengers more possibilities of travelling to Belgium and the heart of Europe.
The direct flight also offers additional opportunities for economic growth to companies in both countries, also contributing to the creation of new employment opportunities.
Besides RwandAir, Brussels Airlines also flies direct from Kigali to Brussels every day of the week except Fridays. The return flight takes place via Entebbe or Bujumbura to Kigali.
Brussels Airport, Tuesday 27 June 2017