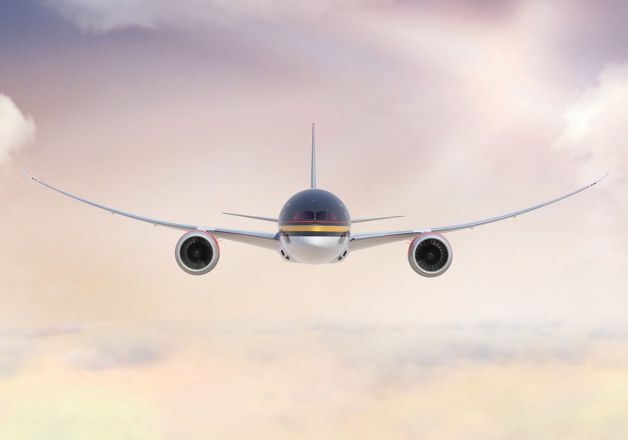 Amman – Royal Jordanian and NAVBLUE have expanded their technology partnership with the selection of NAVBLUE's N-Flight Planning Solution. The addition of N-Flight Planning builds on NAVBLUE's track record of supporting Royal Jordanian since 2014 with its YourRAIM Prediction solution enabling the airline to implement the latest navigation capabilities such as Required Navigation Performance Approach (RNP APCH).
By moving to N-Flight Planning, Royal Jordanian is fully expecting industry leading flight planning response time, improvements with robust 4-dimensional (4D) calculations that will result in an estimated 2% fuel savings, 20% improvement to staff production, along with greater aircraft utilization. Furthermore, NAVBLUE's market defining constraint optimization relating to flight hazard avoidance, dynamic airspace constraint adherence and automated business rule application will improve safety and regulatory compliance without sacrificing flight plan solution quality.
NAVBLUE's N-Flight Planning solution is a multi-tiered and fully scalable flight plan optimisation solution that helps create the safest and most cost-effective routes. It is a very intuitive and user-friendly cloud-based solution. N-Flight Planning can easily be tailored to customer requirements and can be rapidly implemented.
Royal Jordanian President/CEO Captain Suleiman Obeidat said, "We are committed to our customers and continuously look to find innovative ways to provide them with the best service, routes, aircraft whilst ensuring the safest approach and the implementation of NAVBLUE's award winning N-Flight Planning solution will greatly help us achieve this. The innovative turbulence forecasting element of this solution demonstrates our sincere commitment to bringing both our customers and crews best-in-class safety and comfort."
Shawn Mechelke, VP N-Software Services at NAVBLUE stated, "We are pleased to have such a prestigious flagship airline as Royal Jordanian Airlines be the first mover for our award-winning N-Flight Planning product in the Middle East market place. Royal Jordanian Airlines continues to partner with NAVBLUE for additional services beyond our YourRAIM Prediction solution, clearly indicates their confidence in our capabilities as an industry trailblazer in aerospace solutions."