Royal Air Maroc flight AT685 was scheduled to leave Amsterdam Schiphol yesterday evening at 19:25 for a flight to Oujda via Nador but the Airbus A320 (TS-INC) only left Amsterdam today at 13:40. Passengers are complaining on social media: "We had to sleep on the floor, nobody is here to communicate, we are treated like sheep".
A passenger wrote on Facebook that he booked a flight from Amsterdam to Oujda, Morocco. One day before his flight he received an e-mail that his flight would have an additional stop in Nador, Morocco.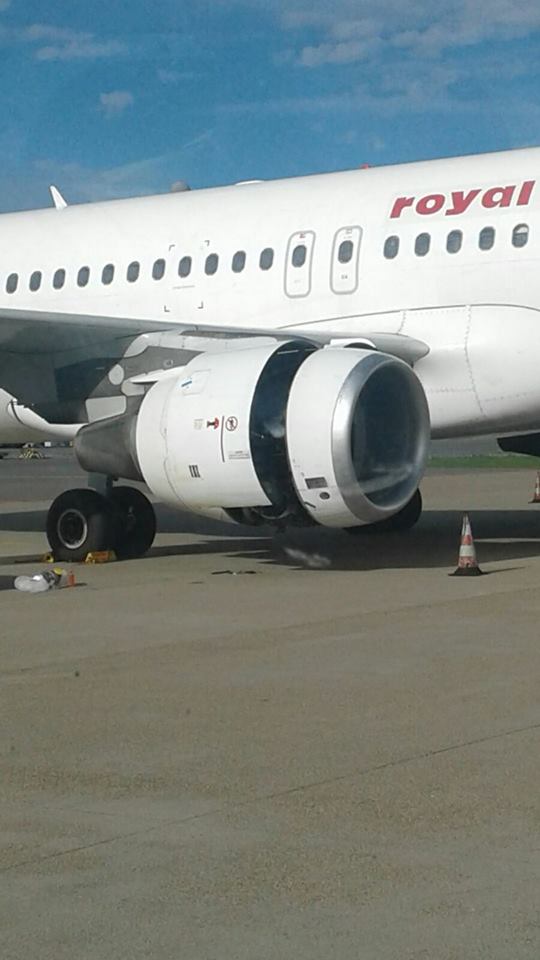 After an uneventful boarding the aircraft started to taxi to the runway. The passengers thought that the aircraft was holding near the runway, but after 30 minutes the aircraft returned to the gate. The cockpit door opened and some passengers saw smoke coming out of the cockpit, a passenger explained:
There is panic amongst the passengers and children are crying. We want to leave the aircraft. Now after an incomprehensible speech mechanics enter the aircraft and have started working on the right hand engine. After 1h30 it is decided that the aircraft can't be fixed and we are allowed to leave the aircraft.
Waiting at the gate a new departure time was announced on the airport screens: 04:30 am. Passengers are also complaining that nobody is in the terminal to assist them: "We would love to speak with a Royal Air Maroc representative but they are not here. Other ground staff can't help us either."
A new departure time was scheduled at 07:00 am, passengers had to sleep on the floor or on the couches. Passengers are being told that "all the airport hotels are fully booked".
Finally at 13:40 this afternoon TS-INC left Schiphol for its flight to Oujda via Nador.