The daily service to Auckland, New Zealand will finally take off tomorrow, this flight will become the world's longest flight!
The flight –originally planned back in December last year– will take off from Doha this Sunday morning at 5:10 am and is scheduled to arrive at 7:30 am on Monday. It will pass over Dubai, Oman, India and Sri Lanka, then over the Indian Ocean and Western Australia before descending to Auckland. Qatar Airways Flight 920 will cover a distance of 9,032 miles (14,535 km), taking 16 hours and 20 minutes, spanning 10 times zones in the process. The flight back is expected to take more time: 17 hours 30 minutes due to jet streams.
4 pilots and 15 cabin crew will take care of your comfort and safety, the Boeing 777-200LR can host up to 42 business class passengers and 217 in economy class.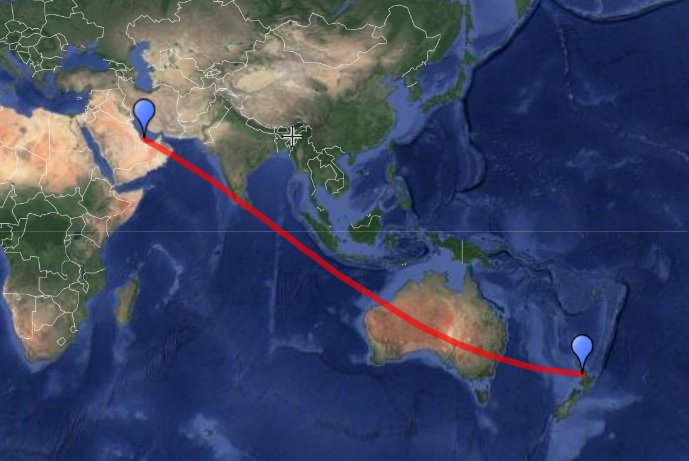 Currently the longest route is Dubai to Auckland, a flight operated by Qatar's neighbour Emirates, with 8,902 miles. But Singapore Airlines is (re)planning a route between Singapore and New York in 2018 covering 9,529 miles (497 miles longer).