Last week the International Civil Aviation Organisation (ICAO) approved new air routes across the international waters in the Arabian Gulf, chairman of Qatar civil aviation authority H.E Mr. Abdullah bin Nasser Turki Al-Subaey yesterday announced that Qatar Airways and other international airlines will begin using them for their flights.
The route opening is being seen as a significant step, some two months after the introduction of punitive airspace restrictions were put into place.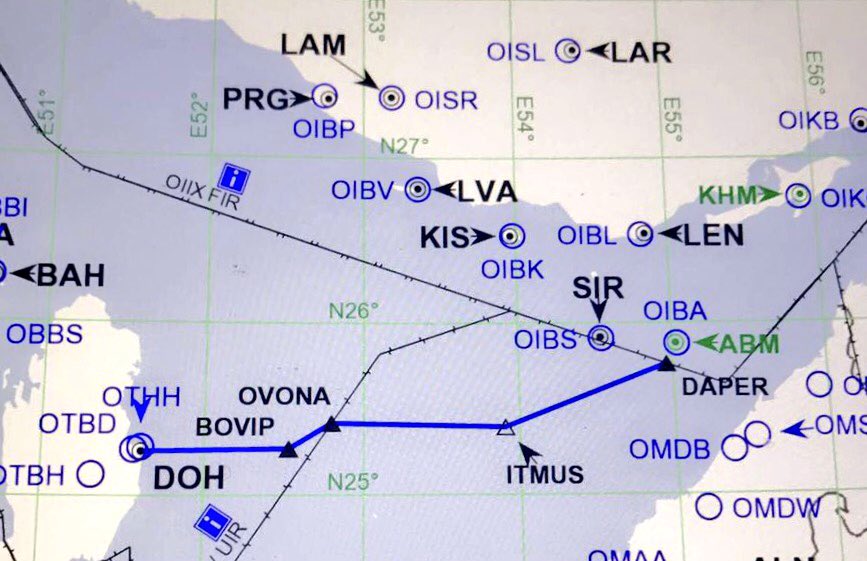 On July 31, ICAO asked all member states to stand by and comply with the Chicago Convention, and continue co-operation regarding aviation's safety and security and international civil aviation's efficiency and sustainability.
The instruction was issued after the ICAO Council Extraordinary Session was held at the ministerial level in Montreal, Canada last Monday to examine Qatar's requirement.
The countries made the announcement through NOTAMs (information notices for pilots). The route is effective from Aug. 7 until Nov. 6 this year.
Only aircraft heading into Doha can use the airway, but it should make flight planning a little easier for Qatar Airways.
The carrier must currently route all of its aircraft through very limited air corridors in and out of Doha.
Breaking: #Bahrain ease airspace restrictions on #Qatar, active from tomorrow (following ICAO directive). First ease of #GulfCrisis blockade pic.twitter.com/6elMIzsE30

— Alex Macheras (@AlexInAir) August 6, 2017