Five-star airline meets increasing passenger demand to Bengaluru with B777
Airline to add 32% more seats
BENGALURU, India – Qatar Airways, the national airline of the State of Qatar, is continuing its expansion plans in India with a significant increase in capacity on its flights from Doha to Bengaluru (formerly known as Bangalore) from August 1, 2015, to meet the increasing passenger demand on the route.
Currently Qatar Airways operates a Boeing 787 on the Doha–Bengaluru route with 254 seats. Starting August 1, the Boeing 787 will be replaced by a Boeing 777, with a capacity of 335 seats, which will connect to more than 140 destinations worldwide via the airline's state-of-the-art hub in Doha.
Group Chief Executive of Qatar Airways, His Excellency Mr. Akbar Al Baker said: "The strengthening of the Doha–Bengaluru route reflects increased passenger demand and reaffirms our continuous expansion strategy for the Indian market. There are a large numbers of expatriates from South India who are working in Doha, and with our increasing capacity we aim to offer our customers a superior travel experience and seamless connectivity into the State of Qatar.
"India is growing as an economic hub and shows enormous potential, and our growth strategy has always stressed the significance of the Indian market where we plan to seek even more capacity and increase frequency on existing routes."
With the new upgraded service between Doha and Bengaluru, more passengers flying to Doha, or onwards to their final destination, will have the opportunity to experience the new state-of-the-art Hamad International Airport which has been designed with customer experience firmly to the fore.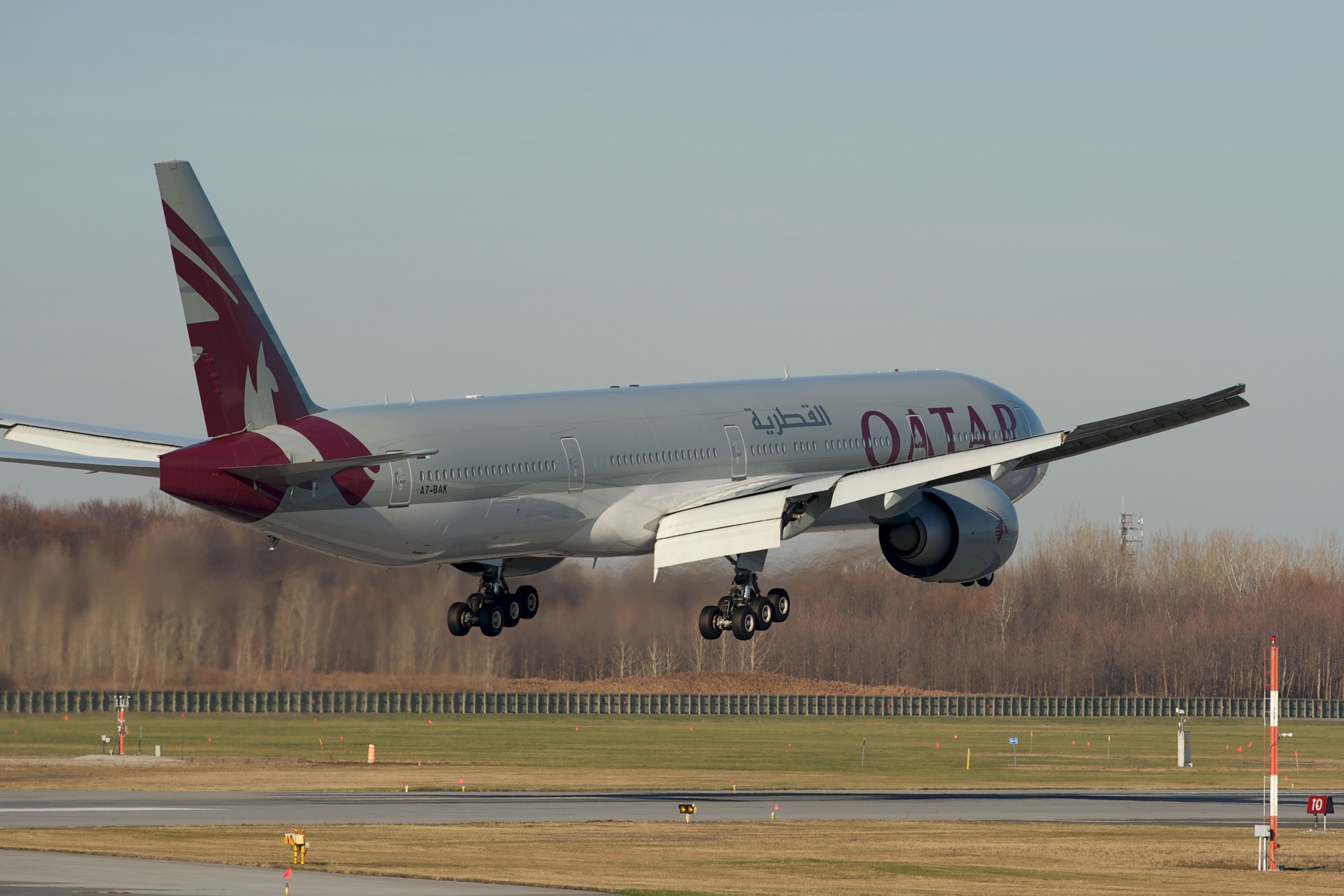 As an award-winning five-star airline, Qatar Airways is known for setting new industry benchmarks and introducing product innovations to further enhance the travel experience for its passengers. Qatar Airways' Boeing 777 has been designed to ensure that its passengers can fly long distances while immersed in complete comfort and enjoy the five-star airline's legendary hospitality, all while enjoying fine cuisine and more than 1,000 on-board entertainment options. The airline recently announced that it will double the number of movies and TV shows on-board over the coming months, increasing the choice of entertainment channels to more than 2,000.
Qatar Airways offers a wide selection of flights from 12 cities in India via its hub in Doha to an exciting choice of destinations – Barcelona, Chicago, Dallas, Houston, London, Miami, New York, Paris, Philadelphia, Rome, and Washington DC as well as many more.
With five new destinations on the horizon for 2015, (Amsterdam, Durban, Faisalabad, Sialkot and Multan), Qatar Airways will increase its global portfolio to 151 destinations across Europe, Asia Pacific, the Middle East, Africa, North America and South America. The carrier currently operates a modern fleet of 150 aircraft.
The Doha – Bengaluru daily flight schedules from 1st August 2015 are:
Depart Doha QR572 at 20:00, arrive Bengaluru at 02:45 (next day)
Depart Bengaluru QR573 at 04:15, arrive Doha at 05:40