New free transit visa in effect as of 1 November 2016
Qatar Airways passengers can apply for their transit visa when planning their travel
New transit visa reaffirms Qatar Airways' and QTA's commitment to position Qatar as a global tourist destination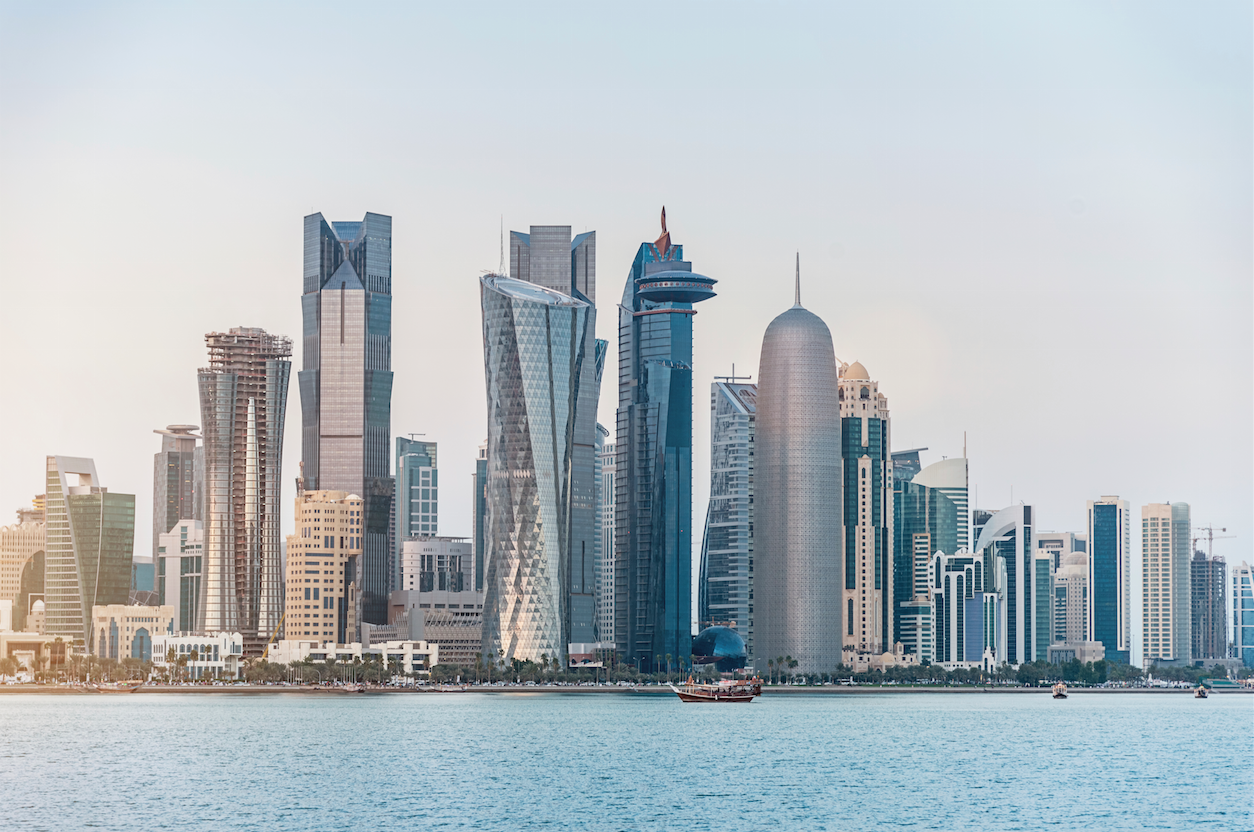 DOHA, Qatar – Qatar Airways and Qatar Tourism Authority (QTA) have announced that a new transit visa scheme, which allows passengers with layovers of five hours or more in Hamad International Airport to request a complimentary transit visa, will go into effect as of 1 November 2016.
The new system will allow transiting passengers of all nationalities to enter Qatar for up to 96 hours in between flights. All visas are granted at the sole discretion of the Qatari Ministry of Interior.
The initiative to introduce a free transit visa is the result of a collaboration between Qatar Airways and QTA to position the country as a tourist-friendly destination and to attract more international visitors.
Passengers can apply for their free transit visa through any of Qatar Airways' offices, or online here. To be eligible for the transit visa, passengers must have a confirmed ticket for a journey into Qatar, with a confirmed onward journey out of Qatar on a Qatar Airways-operated flight. Terms and conditions apply, which can be found at qatarairways.com/transitvisa
To ensure passengers can make the most of the new transit visa, Qatar Airways has restructured its fares for international flights transiting through Hamad International Airport. This will allow passengers to have a free stopover in Doha without any additional charges to their ticket, either on the outbound or inbound journey. However, passengers traveling from the GCC and Middle East on return tickets will be able to take a stopover in Doha on their outbound journey only without additional charges.
Qatar Airways Group Chief Executive, His Excellency Mr. Akbar Al Baker, said: "Qatar Airways is proudly committed to making Doha a world-class tourist destination. Our collaboration with Qatar Tourism Authority in setting the new transit visa enables our passengers to explore the country and its hospitality. The tourism industry in Qatar is experiencing considerable growth inspired by the vision of our leadership for an economically diverse future. As a national flag-bearer and an ambassador of Qatar around the world, Qatar Airways is dedicated to providing passengers with their best experience before, during, and after their stay in our country."
Mr. Hassan Al Ibrahim, Chief Tourism Development Officer at QTA, said: "We have witnessed remarkable interest in the new transit visa scheme from passengers who anticipate a stopover in Qatar, and we expect this interest to translate into an increase in visitor arrivals over the coming months. Visa facilitation is an important factor in increasing the attractiveness of a destination, and we encourage investors and tourism business owners to capitalise on the opportunities presented by this development to diversify Qatar's tourism products and services."
To apply for a free transit visa, passengers must be holding a passport that is valid for a minimum of six months from the time of arrival in Qatar. A valid email is also required to facilitate the visa process, which can be applied for a minimum of seven days (excluding public holidays) prior to arrival in Qatar, and a maximum of 90 days prior to arriving in Qatar.
Once approved, the transit visa will be valid for 90 days from the date of issuance, and will be valid for a single entry into Qatar. Passengers must hold a copy of the pre-approved transit visa at the time of boarding at their airport of origin, as well as upon arrival into Qatar.
Qatar Airways, the national carrier of the State of Qatar, is one of the fastest growing airlines operating one of the youngest fleets in the world. Now in its 19th year of operations, Qatar Airways has a modern fleet of 190 aircraft flying to more than 150 key business and leisure destinations across six continents.
To maximise on their transit through Qatar, visitors can explore Discover Qatar stopover packages offered by Qatar Airways Holidays. These include, desert safaris, city tours, visits to Katara Cultural Village, Souq Waqif and The Pearl-Qatar island, museum and art gallery visits, architectural tours, and hotel bookings.
To learn more about Qatar as a destination, visit www.qatarairwaysholidays.com/discoverqatar and www.visitqatar.qa