The award-winning airline marks ten years of serving the U.S. by donating 10,000 high-quality books and educational resources to low-income families in New York City
In honour of the tenth anniversary of serving the U.S., and as part of Qatar Airways' commitment to the local communities in which the airline serves, Qatar Airways is distributing 10,000 books to New York City children.
The books are part of the 'Qatar Airways Summer Reading Program' with First Book, a nonprofit social enterprise that provides new, high-quality books and resources to children in need.
Qatar Airways Group Chief Executive, His Excellency Mr. Akbar Al Baker, said: "Qatar Airways is pleased to partner with First Book, and to support children and families in New York through the 'Qatar Airways Summer Reading Project.' We value our shared vision with First Book in encouraging bright futures for communities in need, specifically supporting their children.
"As a global airline, we recognise that it is our responsibility as a global corporate citizen to assist the communities in which we serve. In providing the necessary educational resources to children and students to help them succeed, we hope to ignite a life-long interest in exploring; both through the joy of reading and travelling."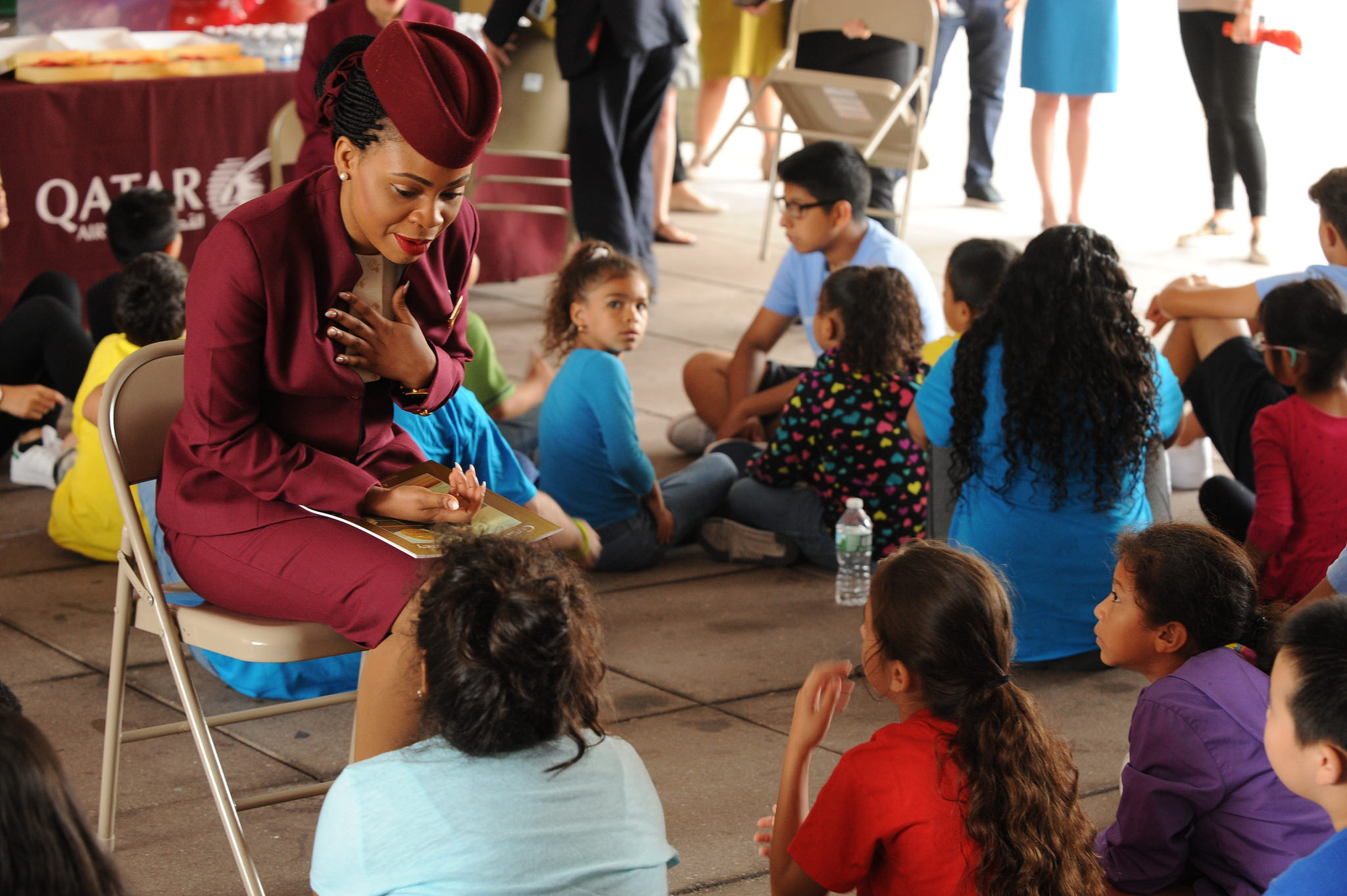 The First Book partnership aims to put books and educational resources into the hands of children from low-income families as well as address the issue of 'summer slide,' where students' education lags due to the lack of educational engagement over the summer school holidays. Since the organisation's founding in 1992, First Book has distributed more than 160 million books and educational resources to programs and schools serving children from low-income families.
"We are so grateful to Qatar Airways for their generous donation of 10,000 books to underserved students in New York," said Kyle Zimmer, President and CEO of First Book. "But even more, we are inspired by Qatar Airways' commitment to spreading the joy of reading, and the positive reading experience it has created for these students, with members of their own community who care about their futures."
To launch the initiative and to further reach out to the New York City community, Qatar Airways' renowned Cabin Crew attended the event in Brooklyn on Friday, where they distributed the books and read to 100 children, sharing their experiences living abroad as well as the value of education and travel. The Cabin Crew also stayed in New York to celebrate Qatar Airways' sponsorship of the NYC Formula E ePrix on 15 and 16 July – once again linking education, technology, and community outreach.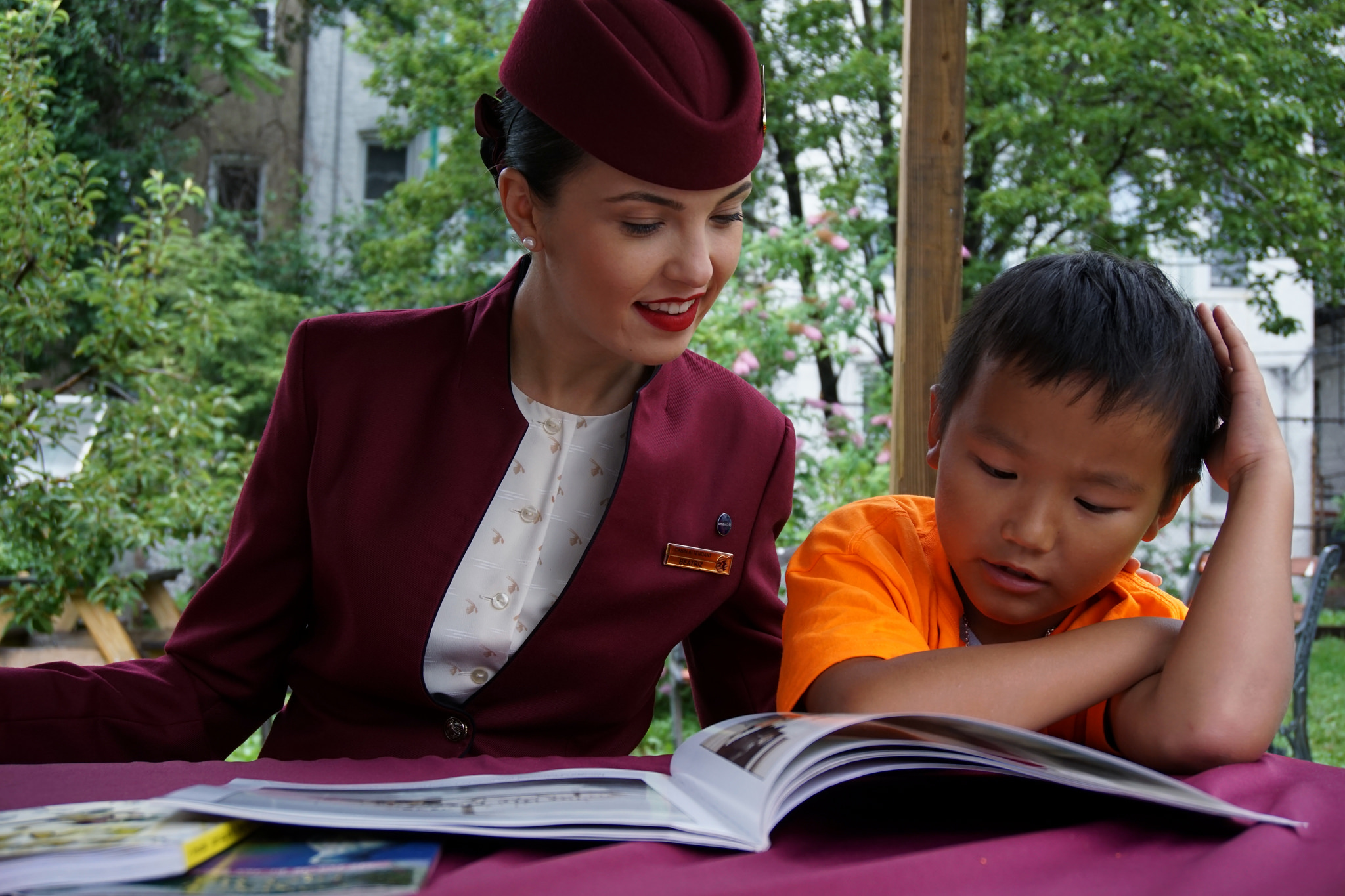 The initiative aligns with Qatar Airways' ongoing commitment to children's education through the 'Educate a Child' programme. Qatar Airways continues to support the communities in which it serves via programs designed to inspire a love for exploration through reading and travel. Last month, Qatar Airways announced it has renewed its partnership with the Education Above All (EAA) Foundation's programme, Educate A Child (EAC), for the third consecutive year. Since 2014, Qatar Airways has worked hand-in-hand with EAC to raise more than $2.6 million for the programme. Additionally, last year 500 students each received their first book for the summer, courtesy of Qatar Airways and the Atlanta Public Schools, to kick-start the "School's Out, Reading Is In!" programme.
Qatar Airways' first flight to the U.S. was on 28 June, 2007, to New York City; closely followed by service to Washington, D.C. the following month. 2016 was a particularly busy year in the U.S. for the airline, as it launched flights to Los Angeles, Boston and Atlanta, taking the total number of gateways into North America to 10, including Chicago, Dallas-Fort Worth, Houston, Miami and Philadelphia, to name a few. As part of its continuing expansion efforts within the country, Qatar Airways will launch service to San Francisco, California in 2018.