Meridiana announced last week that its parent Alisarda signed a MoU with Qatar Airways for a strategic partnership to revitalize it.
The agreement signed between Qatar Airways and Alisarda sets the conditions for a transaction that must occur in the first half of 2016, said Meridiana on 4 February (see hereunder).
According to the Italian press, the Gulf the company would be ready to go into the capital of Meridiana at the level of 49%, the maximum allowed by European law for a non-European investor.
"Both parties have agreed on the foundation of an industrial project which provides for the strengthening of Meridiana with the aim of making a strong player in the highly competitive European air transport market", the statement of the Italian company .
The conditions under which the transaction is envisaged are not detailed by Meridiana, but La Repubblica believes that Qatar Airways asks for 750 job cuts, including 550 flight attendants, 50 pilots and 150 ground staff.
Meridiana is in trouble since 2014. 100% owned by Alisarda, a holding company owned by Karim Aga Khan, it no longer publishes its accounts since 2013. That year, it recorded a loss of about 155 million euros.
Based in Sardinia, Meridiana owns in turn 100% of Air Italy. It operates domestic flights in Italy and is also serving destinations around the Mediterranean. Its main long-haul destinations are the United States, Mauritius, Maldives, Kenya, Zanzibar, Cuba, Brazil, Cape Verde and the Dominican Republic. Its fleet includes twenty aircraft, some of which are ageing, such as the McDonnell Douglas MD80 and the 737 "classic" generation.
The acquisition would give Qatar Airways access to the European market and would be reminiscent of the entry Etihad Airways into the Alitalia capital.
Qatar Airways has already shown interest in European companies by acquiring in early 2015 almost 10% of International Airlines Group, the owner of British Airways, Iberia, Vueling and Aer Lingus.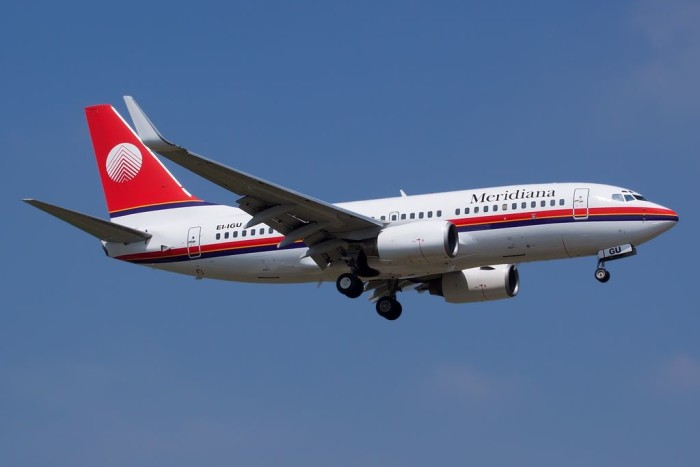 MERIDIANA PRESS RELEASE

Memorandum of Understanding with Qatar Airways
Qatar Airways and Alisarda are working on a potential partnership project regarding the Italian airline Meridiana. The two parties have agreed upon the pillars of the business proposition, which envisages a reinforcement of Meridiana with the objective of making it a solid player in the very competitive European aviation industry.
The two parties have signed a Memorandum of Understanding which outlines the conditions precedent for the partnership.
Subject to the satisfaction of such conditions precedent, the parties plan to complete the transaction in the first half of 2016.
Olbia, February 4th 2016