Upgraded Qantas A330 takes off for Singapore
Qantas' first upgraded international A330 has today taken the skies, introducing a new standard of luxury on the route.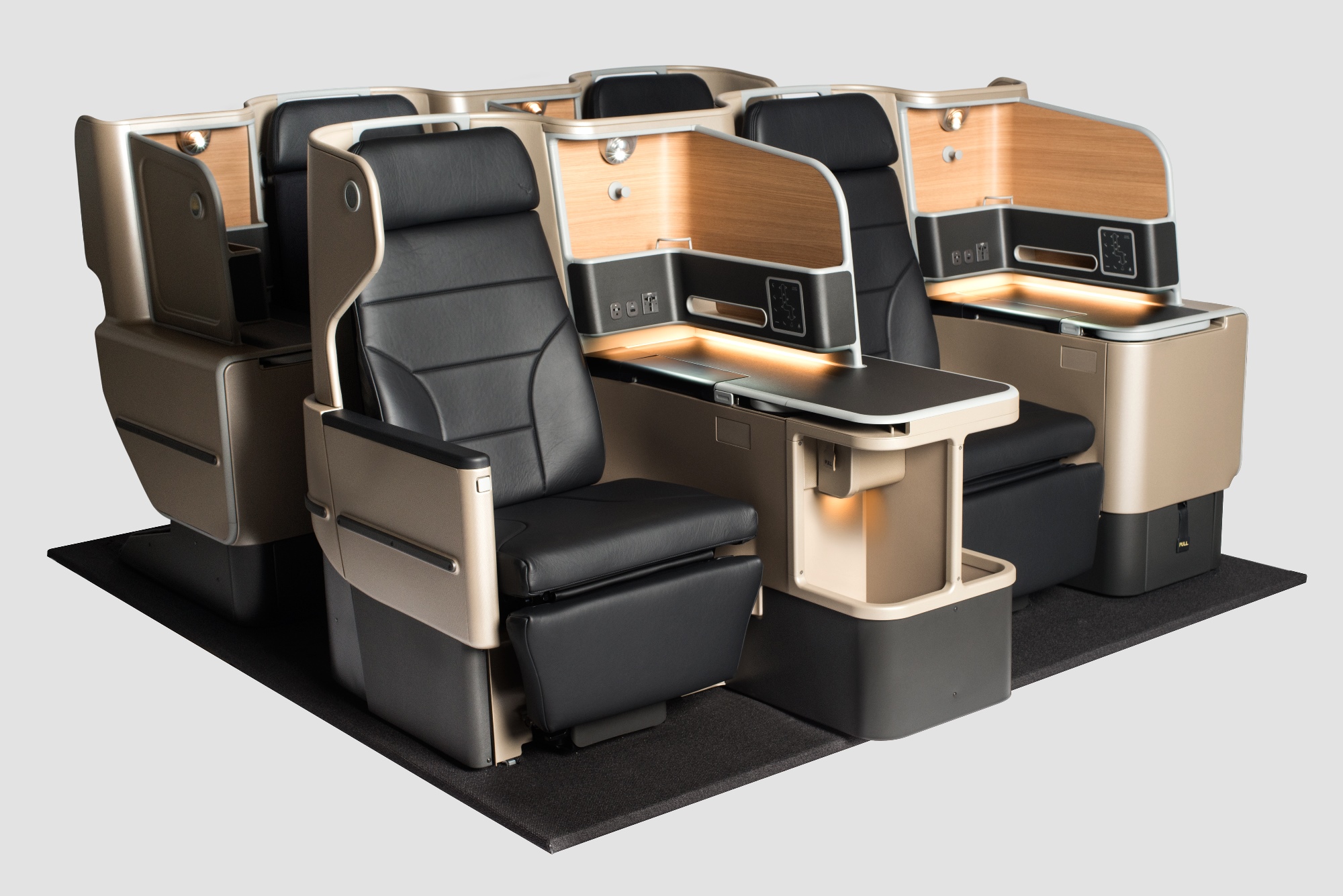 Passengers on flight QF35 from Melbourne to Singapore are the first Qantas customers to fly on the reconfigured international aircraft. It follows the introduction of the first domestic A330 last month, now operating on east-west services and key domestic routes.
The new A330 experience offers lie-flat Business Suites, designed in collaboration with Marc Newson, with a unique feature that allows customers to recline in their seat from take-off through to landing. A next-generation model of the award-winning Recaro seat has been introduced in Economy, and customers in all cabins will enjoy the latest inflight entertainment technology.
Qantas Group CEO Alan Joyce said the airline was excited to welcome the first refurbished A330 to its international fleet, with new cabins set to re-define the inflight experience for the millions of customers who travel between Australia and Asia each year.
"When you combine our investment in lounges with what we're offering on board our upgraded A330s, it puts Qantas in a very strong position to retain and win customers on key routes to Asia," said Mr Joyce.
"Our first domestic aircraft has been operating for a little more than two weeks and we have received rave reviews from crew and our passengers. Some have said it's the best domestic Business experience in the world.
"On top of the two years of research and development, more than 200 engineers and support staff at our Brisbane hangar are working on the reconfiguration program, with around 10,000 hours spent on each international aircraft," he added.
More than half of Qantas' 28 A330 aircraft are expected to be refurbished by the end of December 2015, with the project to be completed by the end of 2016.
Customers in Economy will enjoy Qantas' new inflight dining experience, launched on Singapore flights earlier this week, offering more choice, larger meals and improved service.
This evening's inaugural international A330 flight from Singapore also sees the introduction of a limited edition Oroton amenity kit. The collaboration between two Australian icons in Qantas and Oroton provides customers travelling in Business with an extra layer of luxury on overnight flights from Asia to Australia.
[su_youtube_advanced url="http://youtube.com/watch?v=vkkAhZzOmHI "]
Take a sneak peek as our domestic A330 aircraft gets reconfigured with its lie-flat Business Suites, designed in collaboration with Marc Newson, and next generation model of the award-winning Recaro seat in Economy. #QFnewlook