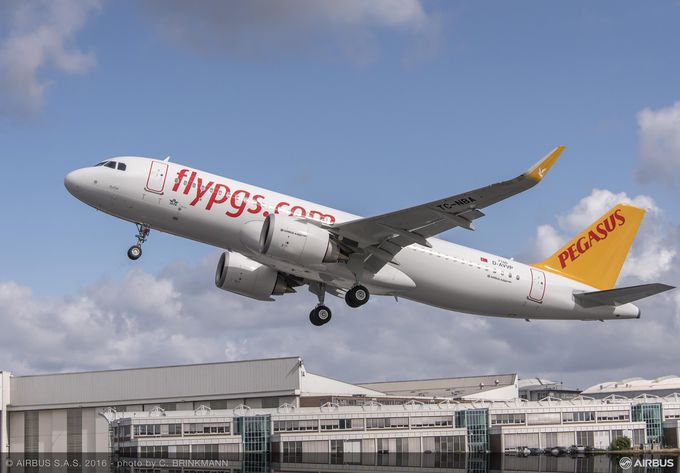 From 28 June this year, the Turkish airline, Pegasus Airlines, will begin operating a direct route to the Turkish capital, Ankara. With weekly flights on Wednesdays, this will be the first link between Charleroi and Ankara. The airline has been operating at Charleroi since 2014, serving Istanbul Sabiha Gökçen airport, via which over fifty destinations are available to BSCA passengers.
Thanks to Pegasus Airlines, Ankara, the capital and second largest city in Turkey after Istanbul, will now be connected to Belgium, enabling tourists to experience the delights of Ankara's continental climate and wealth of culture, and also allowing the Turkish community in Belgium and neighbouring countries to reach the destination easily at competitive prices.
The Ankara – Charleroi – Ankara route will be operating according to the following timetable from Wednesday 28 June to Wednesday 13 September 2017:
PC 1731
Ankara – Departure 14.00, local time
Charleroi – Arrival 18.05, local time
PC 1732
Charleroi – Departure 18.45, local time
Ankara – Arrival 22.20, local time
Güliz ÖZTÜRK, CCO of Pegasus Airlines, said:
We are proud to have flown over 335.000 guests since launching our scheduled service at Brussels South Charleroi airport three years ago. We greatly value our strong and successful relationship between Pegasus Airlines and Brussels South Charleroi airport and will be continuing to build on this success long into the future with the recent launching of our new direct route between Charleroi and Ankara operating every Wednesday as of 28 June 2017 until 13 September 2017. Our daily flight connecting Charleroi and Istanbul is a popular one among passengers from Belgium and Northern France who are able to reach 52 destinations with our lowest fares. We pride ourselves for being part of the airport's success with the recent opening of the new terminal T2 offering a fantastic platform with brand new amenities for the passengers and confirming the rapid growth of the airport.
Brussels South Charleroi Airport is delighted with the news, as Jean-Jacques CLOQUET, CEO of the airport, explained:
Ankara is a very popular destination for our passengers. Thanks to this new route operated by Pegasus Airlines, a major capital city has been added to our portfolio of destinations. We would like to thank Pegasus Airlines for their confidence in us and we look forward to continuing to work together to ensure the success of our joint projects.
Charleroi, 12 May 2017