A PIA Pakistan International Airlines ATR 42 (AP-BHO), flight PK661 from Chitral to Islamabad with 47 passengers on board, declared an emergency after problems with the left engine.
Shortly after the emergency call, radio and radar contact was lost, residents near Abbottabad heard sounds consistent with an impact. according to local government 7 bodies have been retrieved, a very low chance to find survivors. All sources are being mobilised to locate the aircraft. PIA's emergency response center has been activated.
Forum topic: http://www.luchtzak.be/forums/viewtopic.php?f=7&t=60412
Scene of the crash site: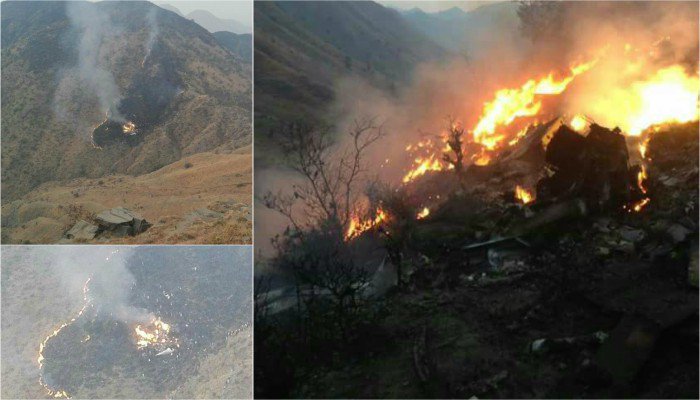 A statement from PIA:
"We regret to inform that PIA's ATR-42 aircraft operating as PK-661, carrying around 40 persons lost its contact with control tower on its way from Chitral to Islamabad a short while ago.

"All resources are being mobilised to locate the aircraft.

"PIA's emergency response center has been activated."
Terrible sign at Islamabad airport:
Television personality Junaid Jamshed was on board the PK661 flight.
ATR statement on PIA flight PK661
Wednesday 07 December 2016
Toulouse, December 7, 2016 – ATR regrets to acknowledge the loss of an ATR 42-500 operated by Pakistan International Airlines (PIA) in an accident today at around 4:30 pm (local time). The flight PK661 was operating between Chitral and Islamabad.
The aircraft, registered under AP-BHO, was Serial Number 663.
At this time, the circumstances of the accident are unknown.
ATR expresses its deepest sympathy to the families and to those affected by the accident.
Breaking news, please refresh or return to this page for updates.