Belgian newspaper Le Soir has discussed with the management of Norwegian Air Shuttle. Here are the main headlines of those interviews.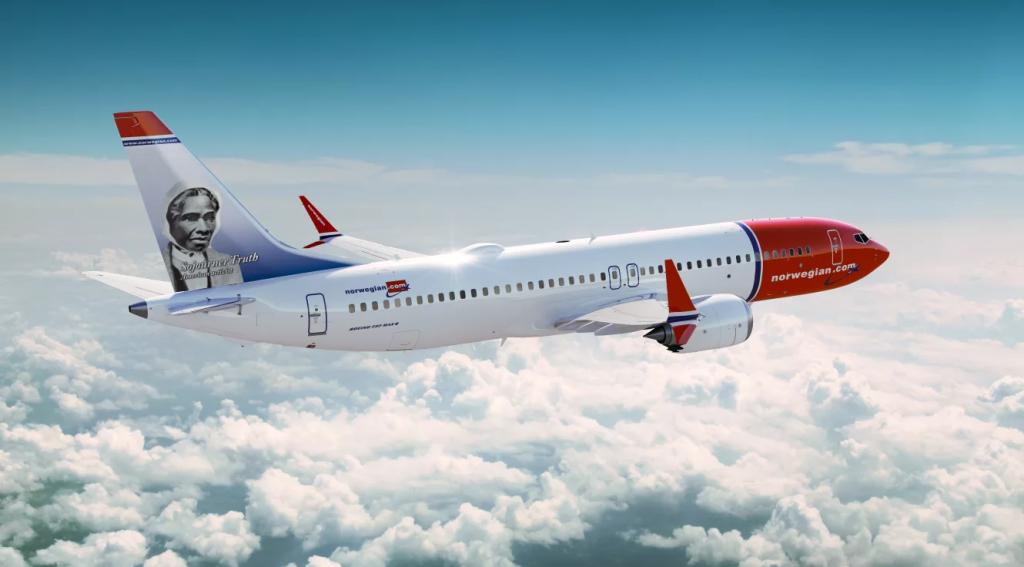 Established only 15 years ago, Norwegian has become the third low-cost airline in Europe. It does not stop expanding its network, not only in Europe but also to more distant destinations in the United States (New York, Boston, Fort Lauderdale near Miami, Oakland near San Francisco and Los Angeles) and Asia (Bangkok, Singapore in a few weeks). The company serves 140 destinations; it is present in Sweden, Denmark, Great Britain, Ireland, Netherlands, France, Spain, Italy … and still not in Belgium. "We are exploring all the possibilities," says Thomas Ramdahl, the airline's commercial director.
Arriving in a new country and a new airport depends on several criteria. The first one is to have aircraft available. Norwegian expects for the next few years 100 Boeing 737 Max and 70 Airbus A320 aircraft, both of the new generation, for short-haul flights. For longer distances: 28 Boeing 787 and 30 Airbus A321 LR (a "small" aircraft with extended potential range). From Europe, Norwegian uses the major national airports.
For months, there have been discussions with other low-cost airlines, Ryanair and EasyJet. This opens two types of models. Either the company uses the flights of other airlines to feed its own intercontinental flights from Oslo, London, Paris … or it uses their bases to redistribute its long-haul passengers across Europe. In both cases, Brussels and Charleroi are potentially interested. "We are about to announce, in the coming weeks, an arrangement for passengers," confirms Thomas Ramdahl. The compatibility problems between the different companies' IT systems seem to have been lifted: "An alternative solution has been found, a kind of common translator." But passengers will have to manage the transfer of their luggage between the two types of flights and check, for example, visas or ESTA certificates to travel to the United States. "At least in a first step. It is a cooperation that we are preparing, not a joint venture."
Belgium in all this? Brussels or Charleroi? Everything seems possible, seen from Oslo. The type of link depends on the type of aircraft available and the expected role in the European network. Or the other way around. The games are still very open. And this is the best way to raise the seduction arguments of the various airports. "National or secondary airports, we look at both. With our different types of aircraft, everything is possible. But it's clear to us that it's easier to talk to the United States if you're flying from a main airport. Mobility must also continue after the airport. In Stewart, we have an agreement with buses to make interesting connections to New York. "
The real trigger setting, or trigger, is the arrival of new aircraft. "The first long-range A321s arrive in 2019, and then in subsequent years. The question of Belgium and Belgian airports will not arise until 2019-2020." The airline sector has been undergoing an almost universal upward trend over the past two years. "But everything can change quickly in our sector. For now, the problem is the lack of pilots. The European market will not necessarily always increase while the Chinese market … Moreover, we know that the European Union is discussing an open skies agreement with Asia. And in the coming months, our attention will be focused on the development of our activities in Argentina, so … "
Another potential problem to be overcome is that Norway is not part of the European Union. "That's a disadvantage, that's why we set up an airline in Ireland. And with the Brexit either this will not be an advantage. We also set up a British company. The biggest problem is air rights. Europe negotiates globally on behalf of all its members. If we were to do the same thing separately, country by country, it would take years."
Full article in French, followed by an interview of Norwegian CEO Bjorn Kjos